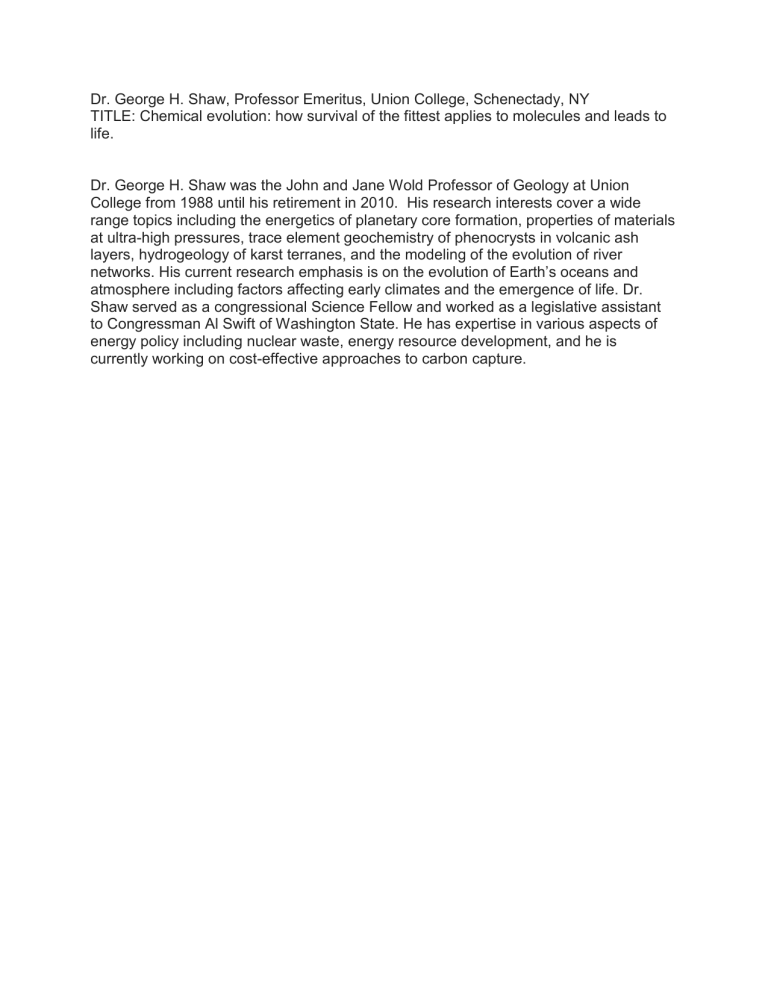 Dr. George H. Shaw, Professor Emeritus, Union College, Schenectady, NY
TITLE: Chemical evolution: how survival of the fittest applies to molecules and leads to life.
Dr. George H. Shaw was the John and Jane Wold Professor of Geology at Union
College from 1988 until his retirement in 2010. His research interests cover a wide range topics including the energetics of planetary core formation, properties of materials at ultra-high pressures, trace element geochemistry of phenocrysts in volcanic ash layers, hydrogeology of karst terranes, and the modeling of the evolution of river networks. His current research emphasis is on the evolution of Earth's oceans and atmosphere including factors affecting early climates and the emergence of life. Dr.
Shaw served as a congressional Science Fellow and worked as a legislative assistant to Congressman Al Swift of Washington State. He has expertise in various aspects of energy policy including nuclear waste, energy resource development, and he is currently working on cost-effective approaches to carbon capture.