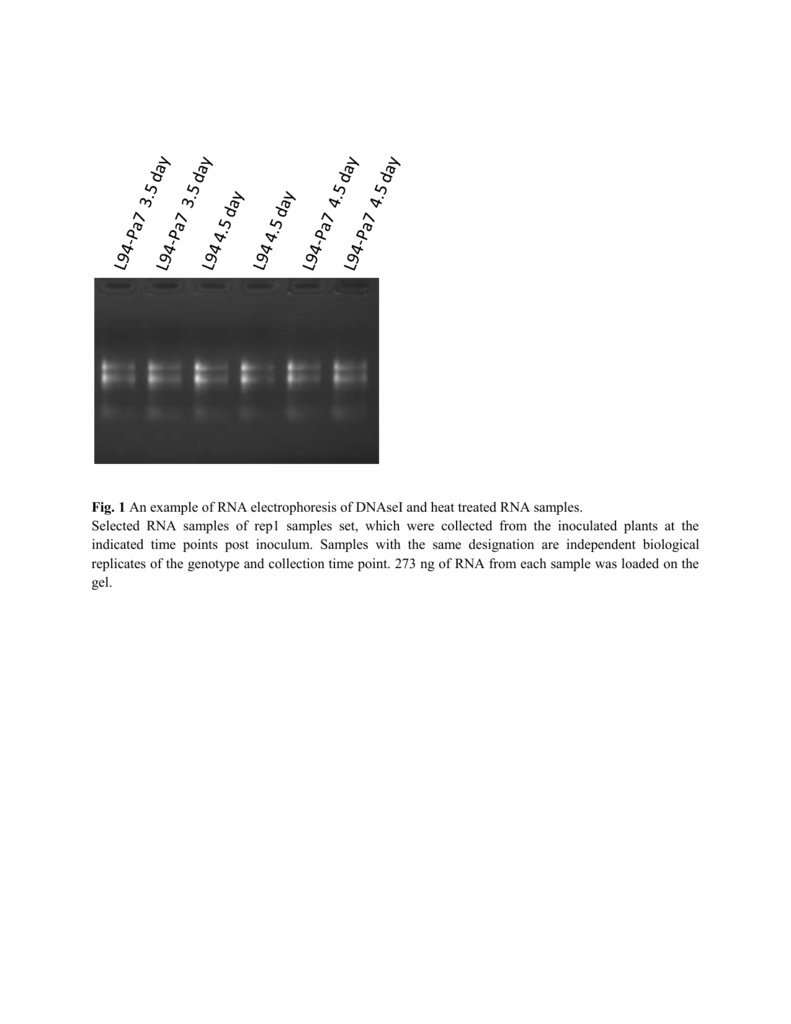 Fig. 1 An example of RNA electrophoresis of DNAseI and heat treated RNA samples.
Selected RNA samples of rep1 samples set, which were collected from the inoculated plants at the
indicated time points post inoculum. Samples with the same designation are independent biological
replicates of the genotype and collection time point. 273 ng of RNA from each sample was loaded on the
gel.
Replicate 1
4
HvMPK8
3.5
Relative gene expression
Relative gene expression
4
Replicate 2
3
2.5
2
1.5
1
0.5
HvMPK8
3.5
3
2.5
2
1.5
1
0.5
1
1.5
2.5
3.5
4.5
1
Days post inoculation
1.5
2.5
3.5
4.5
Days post inoculation
I_L94
I_L94-Pa3
I_L94-Pa7
I_L94
I_L94-Pa3
I_L94-Pa7
M_L94
M_L94-Pa3
M_L94-Pa7
M_L94
M_L94-Pa3
M_L94-Pa7
Fig. 2 Transcriptional dynamics of barley MAPK8 gene in relation to the infection with Puccinia
hordei. I_ – plants inoculated with P. hordei, M_ – mock inoculated plants, L94 – susceptible barley line,
L94-Rph3 and L94-Rph7 – isolines of L94 harboring R genes Rph3 and Rph7, respectively. Two
independent experiments were performed (Replicate 1 and 2), each with two biological replicates per
genotype and time point. An average value of two biological replicates is plotted per each genotype and
timepoint. The gene expression is shown as relative to the 1 day L94-Pa7 sample (HvMPK2 and
HvMPK17).