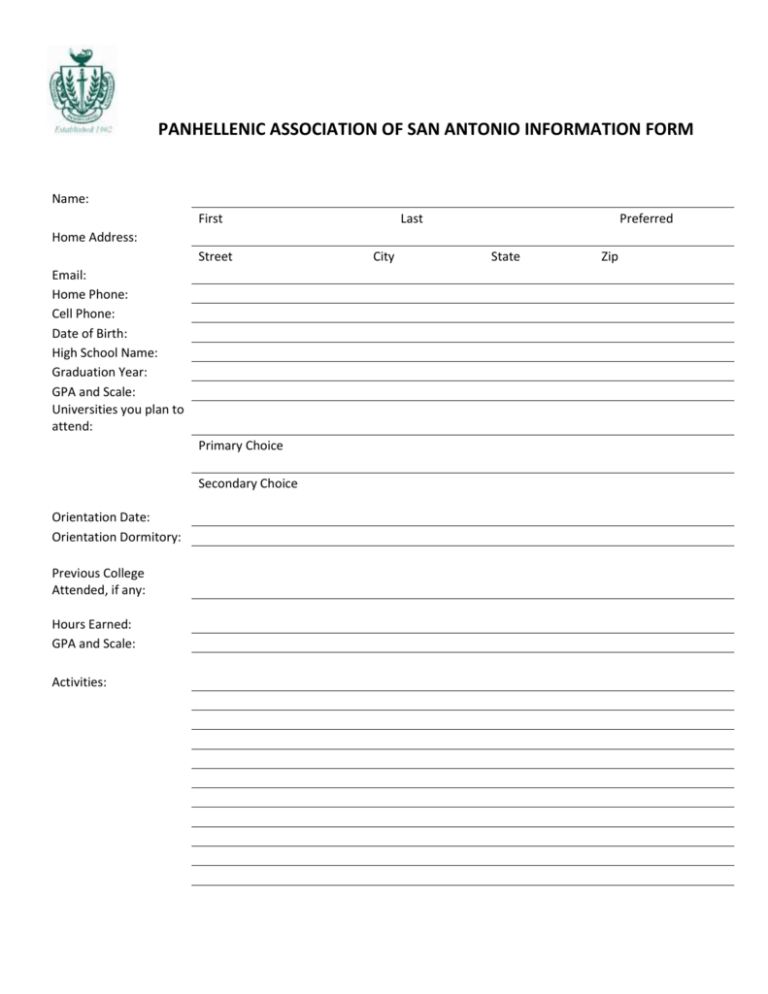 PANHELLENIC ASSOCIATION OF SAN ANTONIO INFORMATION FORM
Name:
First
Last
Preferred
Home Address:
Street
Email:
Home Phone:
Cell Phone:
Date of Birth:
High School Name:
Graduation Year:
GPA and Scale:
Universities you plan to
attend:
Primary Choice
Secondary Choice
Orientation Date:
Orientation Dormitory:
Previous College
Attended, if any:
Hours Earned:
GPA and Scale:
Activities:
City
State
Zip
Interests:
Honors:
Father's Name:
Address:
Phone Number:
Mother's Name:
(Include Maiden Name)
Address:
Phone Number:
I, (Your Name) have provided the information above at my discretion to the
Panhellenic Association of San Antonio (PASA), to be released to member sororities
as a recruitment information resource.
Your submission of this form on your email constitutes agreement
Please email all information to sapanhellenic@hotmail.com. Be sure to use your
name as the subject line of the email message.