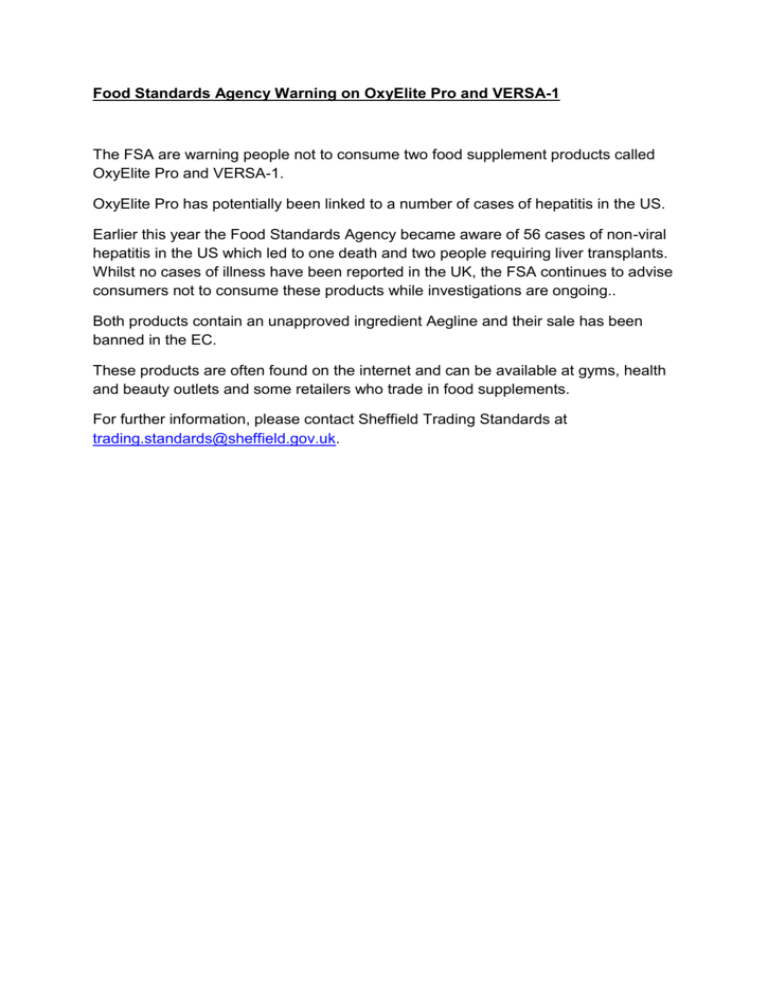 Food Standards Agency Warning on OxyElite Pro and VERSA-1
The FSA are warning people not to consume two food supplement products called
OxyElite Pro and VERSA-1.
OxyElite Pro has potentially been linked to a number of cases of hepatitis in the US.
Earlier this year the Food Standards Agency became aware of 56 cases of non-viral
hepatitis in the US which led to one death and two people requiring liver transplants.
Whilst no cases of illness have been reported in the UK, the FSA continues to advise
consumers not to consume these products while investigations are ongoing..
Both products contain an unapproved ingredient Aegline and their sale has been
banned in the EC.
These products are often found on the internet and can be available at gyms, health
and beauty outlets and some retailers who trade in food supplements.
For further information, please contact Sheffield Trading Standards at
trading.standards@sheffield.gov.uk.