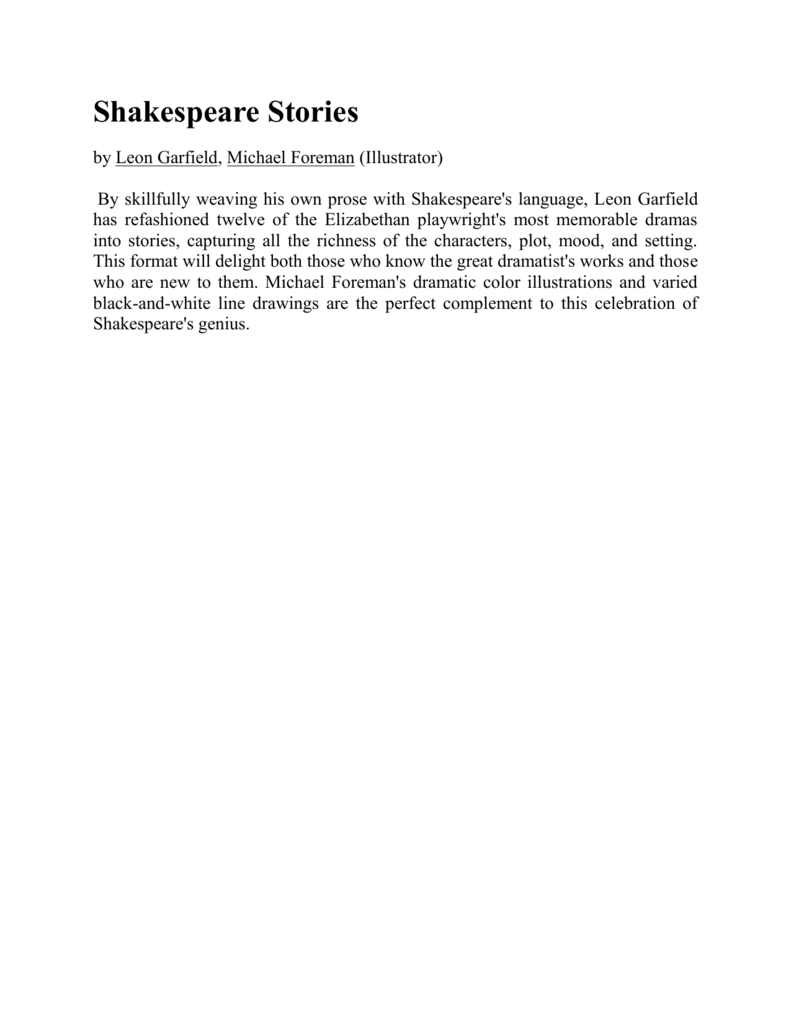 Shakespeare Stories
by Leon Garfield, Michael Foreman (Illustrator)
By skillfully weaving his own prose with Shakespeare's language, Leon Garfield
has refashioned twelve of the Elizabethan playwright's most memorable dramas
into stories, capturing all the richness of the characters, plot, mood, and setting.
This format will delight both those who know the great dramatist's works and those
who are new to them. Michael Foreman's dramatic color illustrations and varied
black-and-white line drawings are the perfect complement to this celebration of
Shakespeare's genius.