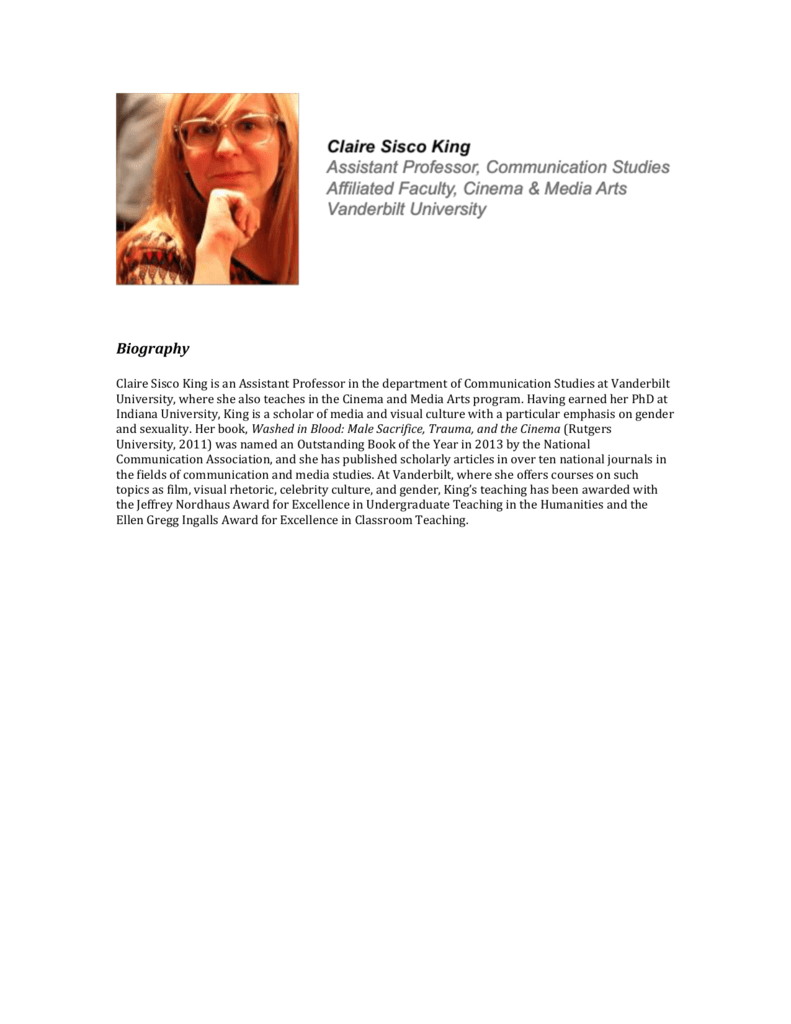 Biography
Claire Sisco King is an Assistant Professor in the department of Communication Studies at Vanderbilt
University, where she also teaches in the Cinema and Media Arts program. Having earned her PhD at
Indiana University, King is a scholar of media and visual culture with a particular emphasis on gender
and sexuality. Her book, Washed in Blood: Male Sacrifice, Trauma, and the Cinema (Rutgers
University, 2011) was named an Outstanding Book of the Year in 2013 by the National
Communication Association, and she has published scholarly articles in over ten national journals in
the fields of communication and media studies. At Vanderbilt, where she offers courses on such
topics as film, visual rhetoric, celebrity culture, and gender, King's teaching has been awarded with
the Jeffrey Nordhaus Award for Excellence in Undergraduate Teaching in the Humanities and the
Ellen Gregg Ingalls Award for Excellence in Classroom Teaching.