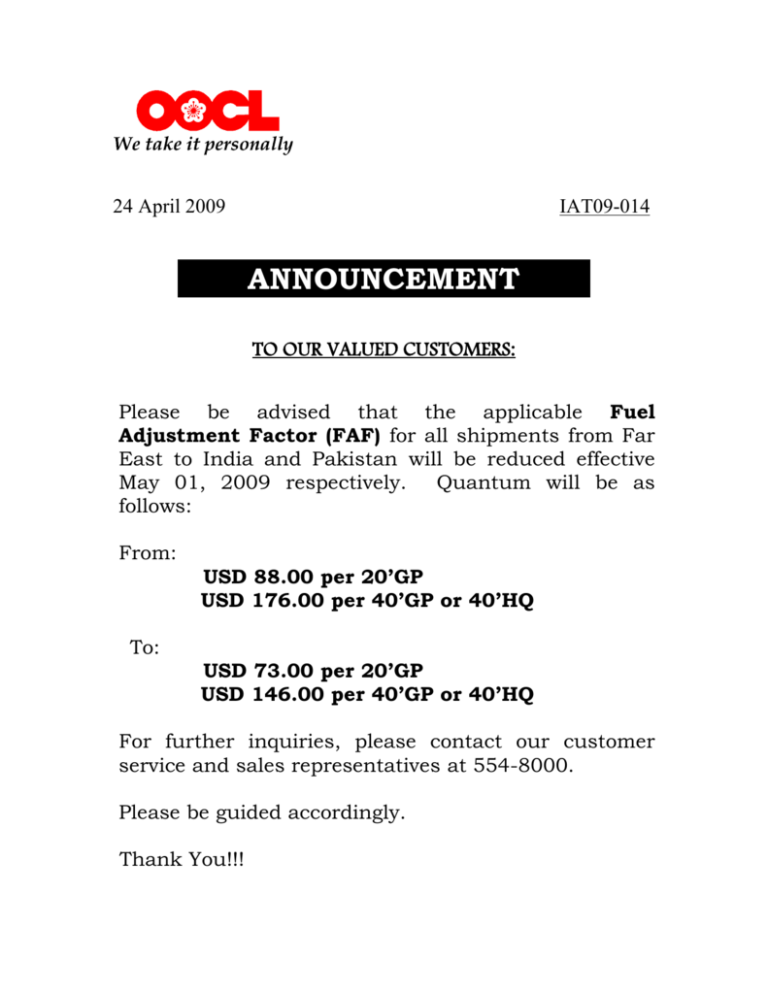 24 April 2009
IAT09-014
ANNOUNCEMENT
TO OUR VALUED CUSTOMERS:
Please be advised that the applicable Fuel
Adjustment Factor (FAF) for all shipments from Far
East to India and Pakistan will be reduced effective
May 01, 2009 respectively. Quantum will be as
follows:
From:
USD 88.00 per 20'GP
USD 176.00 per 40'GP or 40'HQ
To:
USD 73.00 per 20'GP
USD 146.00 per 40'GP or 40'HQ
For further inquiries, please contact our customer
service and sales representatives at 554-8000.
Please be guided accordingly.
Thank You!!!