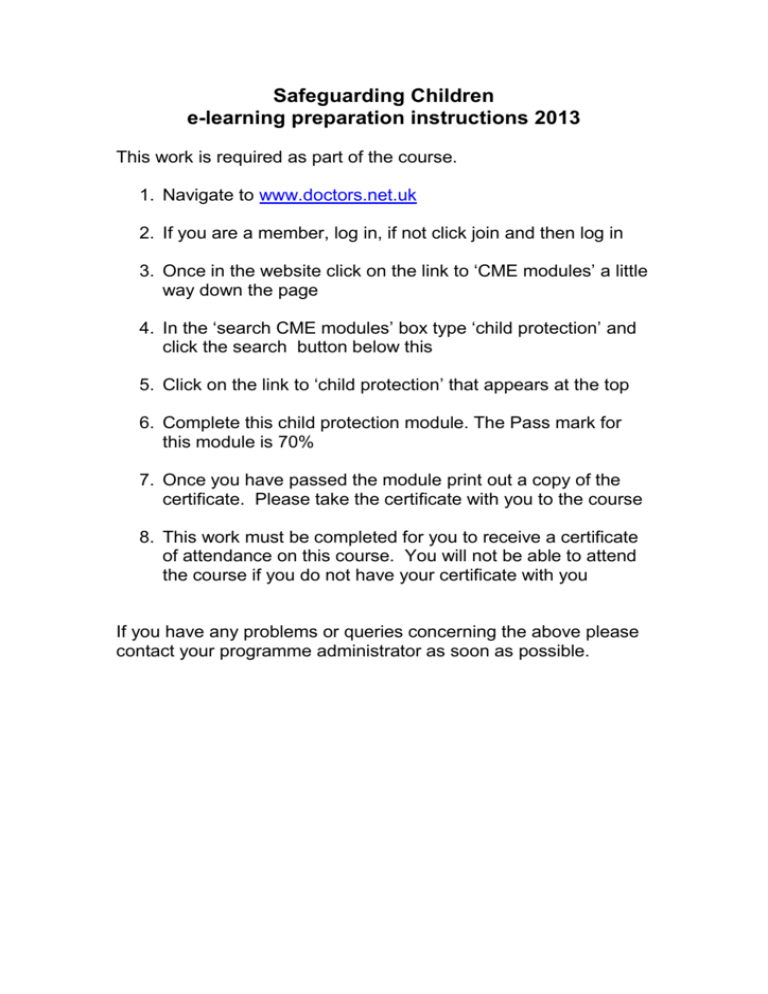 Safeguarding Children
e-learning preparation instructions 2013
This work is required as part of the course.
1. Navigate to www.doctors.net.uk
2. If you are a member, log in, if not click join and then log in
3. Once in the website click on the link to 'CME modules' a little
way down the page
4. In the 'search CME modules' box type 'child protection' and
click the search button below this
5. Click on the link to 'child protection' that appears at the top
6. Complete this child protection module. The Pass mark for
this module is 70%
7. Once you have passed the module print out a copy of the
certificate. Please take the certificate with you to the course
8. This work must be completed for you to receive a certificate
of attendance on this course. You will not be able to attend
the course if you do not have your certificate with you
If you have any problems or queries concerning the above please
contact your programme administrator as soon as possible.