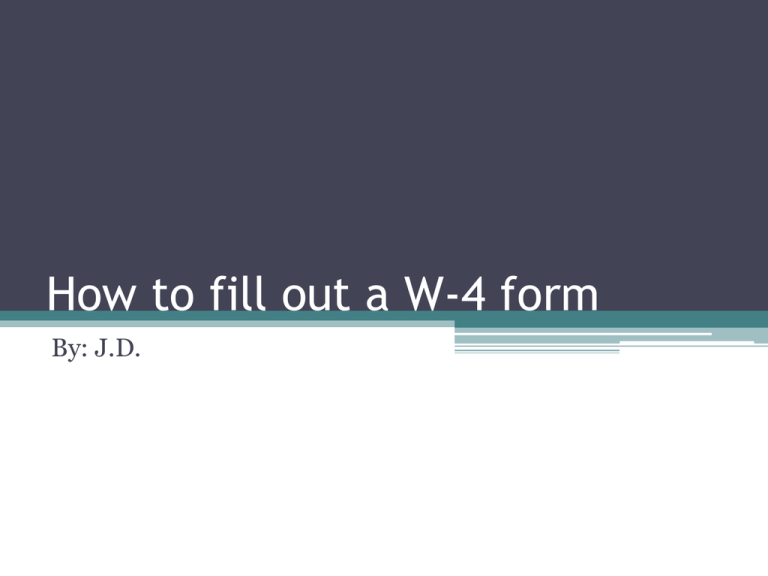 How to fill out a W-4 form
By: J.D.
The first line on a W-4 is where you
put your name. You also put your
address.
The second line is where you where you put your social
security number.
Line three is where you put your if
you are single or married.
The rest of the lines are for if you're
claiming any exemptions, allowances,
and withholdings. It is important to
write who your employer is.