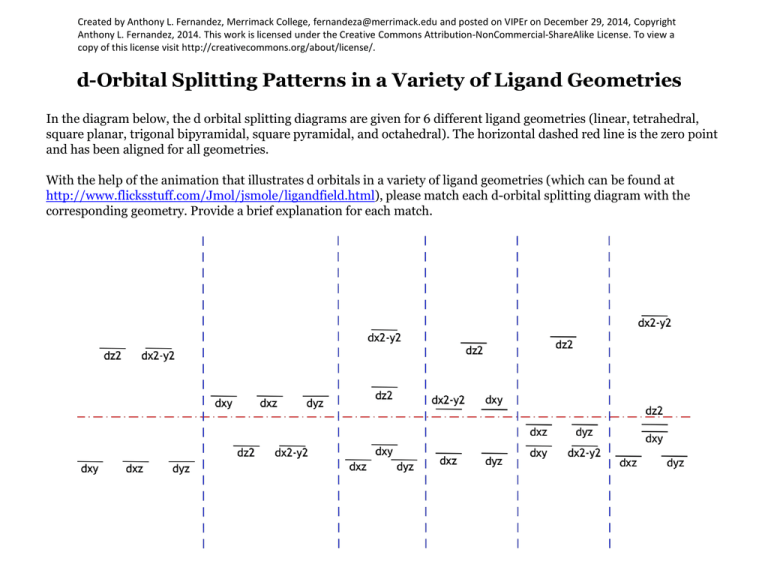 Created by Anthony L. Fernandez, Merrimack College, fernandeza@merrimack.edu and posted on VIPEr on December 29, 2014, Copyright
Anthony L. Fernandez, 2014. This work is licensed under the Creative Commons Attribution-NonCommercial-ShareAlike License. To view a
copy of this license visit http://creativecommons.org/about/license/.
d-Orbital Splitting Patterns in a Variety of Ligand Geometries
In the diagram below, the d orbital splitting diagrams are given for 6 different ligand geometries (linear, tetrahedral,
square planar, trigonal bipyramidal, square pyramidal, and octahedral). The horizontal dashed red line is the zero point
and has been aligned for all geometries.
With the help of the animation that illustrates d orbitals in a variety of ligand geometries (which can be found at
http://www.flicksstuff.com/Jmol/jsmole/ligandfield.html), please match each d-orbital splitting diagram with the
corresponding geometry. Provide a brief explanation for each match.