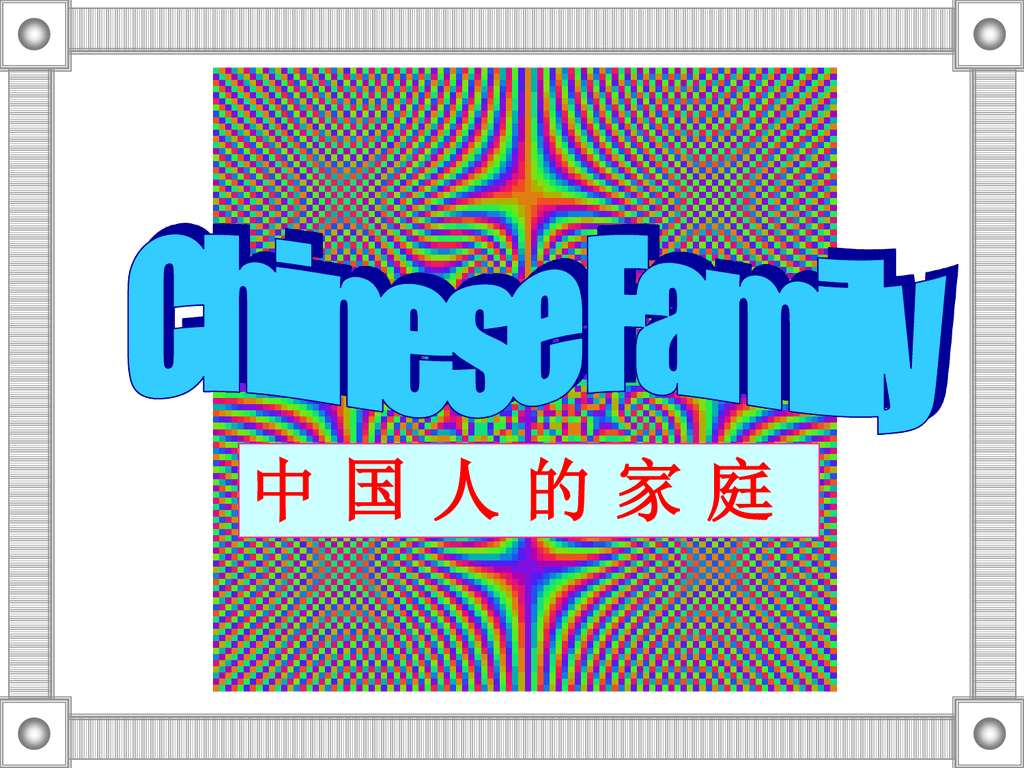 中国人的家庭
Traditional family
Family members are numerous and
there are many households with three
or more generation.
Typical Chinese family
China's population
1.3 billion
= 1300000000 people
One-child policy
in China
from 1970"s
"One Child, One Family"
Poster in Chendu, Sichuan.
Family members
are small and
there are only
three people for
most of the
families.
My family
ba ba
爸爸
ma ma
妈妈
er zi
儿子
Peter
彼德
ba ba
爸爸
ma ma
妈妈
nu er
女儿
er zi
儿子
jie jie
姐 姐
relationship
di di
弟弟
Learn to write
爸爸
Dad
弟弟
Younger brother
妈妈
Mom
姐姐
Sister
儿子
Son
女儿
Daughter
older brother
ge ge 哥 哥
older sister
jie jie
姐姐
younger sister
mei mei 妹 妹
younger
di di 弟 弟
brother
grandpa on
ye ye
father's side
爷 爷
grandma on nai nai 奶 奶
father's side
grandpa on
wai gong 外 公
mother's side
grandma on
wai po
mother's side
外婆
Make a
family tree
A game
Form a family
Family Member Scavenge
Find members of your family
Bring your colored pencil here, and
you are going to make a family tree
of your own family.