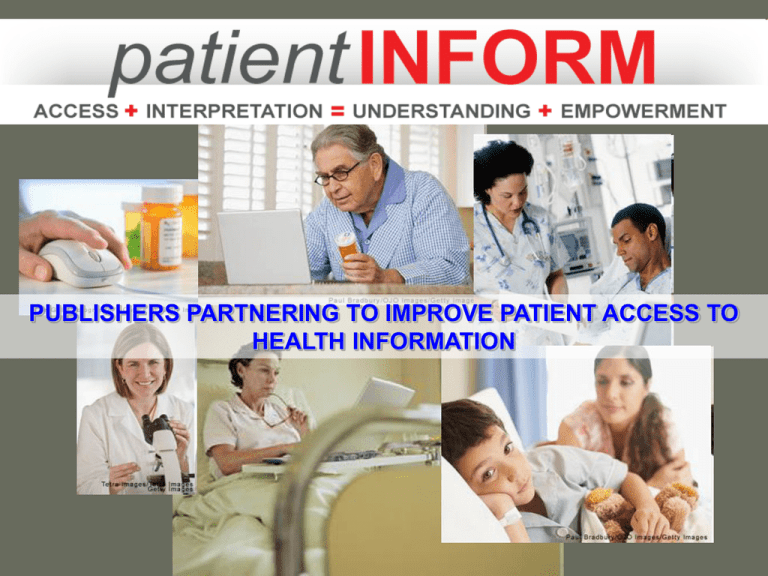 PUBLISHERS PARTNERING TO IMPROVE PATIENT ACCESS TO
HEALTH INFORMATION
MORE THAN JUST A WEB SITE…
IT'S A LIFELINE.
FROM THE WORLD'S LEADING PUBLISHERS…
PROVIDING ACCESS TO THE TOP MEDICAL JOURNALS…
IDENTIFIED BY TRUSTED HEALTH ORGANIZATIONS…
WHO SUMMARIZE IMPORTANT ARTICLES FOR PATIENTS…
WITH LINKS FOR FREE ACCESS TO THE FULL TEXT.
On the health organizations' web sites:
• Hundreds of patient-friendly summaries
• Providing free access to hundreds of
articles
• Selected and reviewed by experts who
care
• Presented in the context of other relevant
information
On the publishers' web sites:
Patients and caregivers have free or
reduced-price access to THOUSANDS of
additional articles.