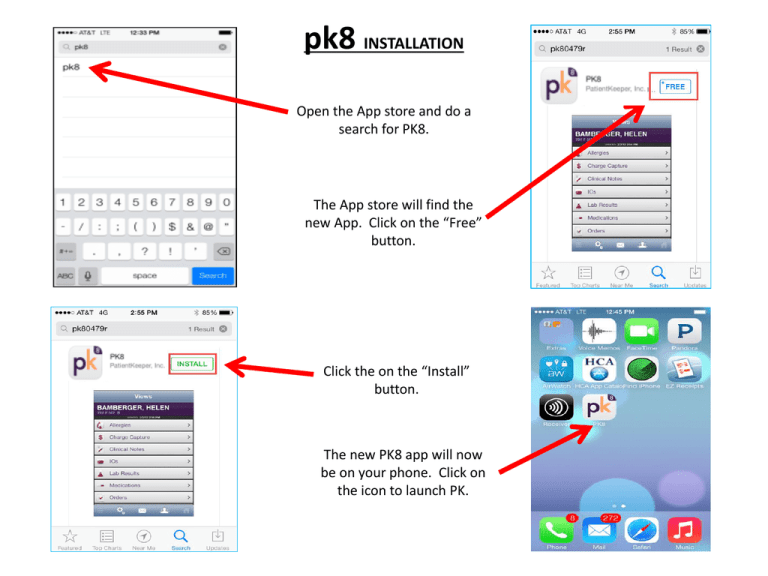 pk8 INSTALLATION
Open the App store and do a
search for PK8.
The App store will find the
new App. Click on the "Free"
button.
Click the on the "Install"
button.
The new PK8 app will now
be on your phone. Click on
the icon to launch PK.
Enter and the host name.
For East Florida you will
enter:
EFDV.MOBILE.MEDCITY.NET
here
Click on the Username prompt.
Note that the phone will connect
to the server and confirm the
connection with a check mark
next to the host name.
Enter in your username and
password, and click on the "Go"
button.
The phone will provision
and perform a sync.
Once complete, the user
will see their patient list.