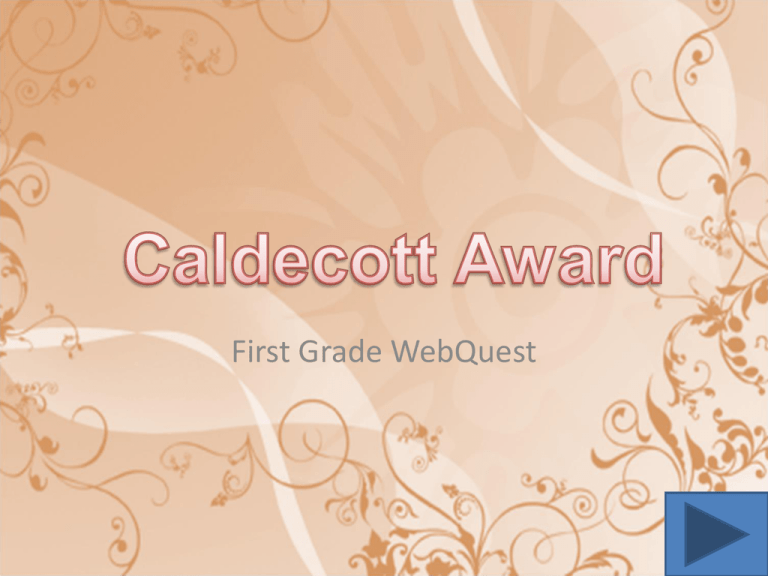 First Grade WebQuest
The Caldecott Award
is given each year to
the best illustrated
book for children.
Books have been
winning the Caldecott
Award since 1938!
The award is named after
Randolph Caldecott,
an illustrator who
lived over 200 years ago!
Only one book is awarded
the gold medal, which is the
highest honor. It is called the
Caldecott Medal.
Several books win the
silver medal, called the
Caldecott Honor.
Check the Caldecott
poster on the white
board and find out what
book won the Caldecott
Medal in 1964!
What book won the
Caldecott award the year you
were born? Click the balloon
below to find out.
Which book won the Caldecott Medal this year?
Which book(s) won the Caldecott Honor this year?
Click on the Caldecott
Award above to see the
Caldecott Award winning
books that are available
from your library!
Congratulations, you
have finished your
WebQuest! Raise your
hand to let Miss
Fennelly know you
have finished!