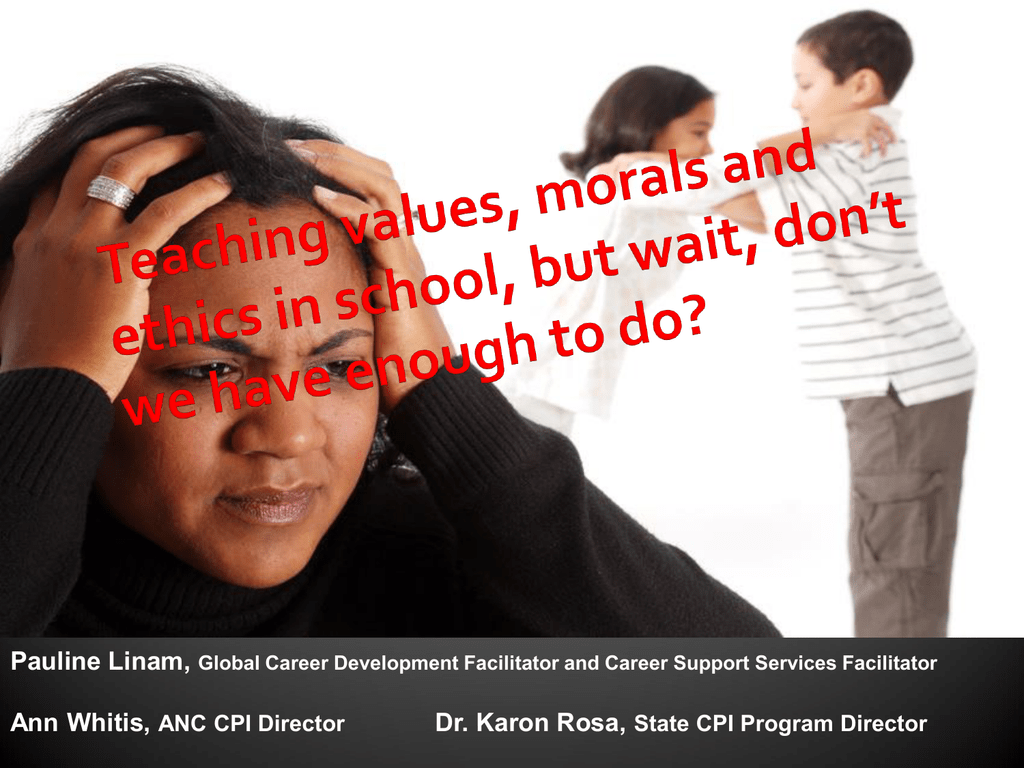 Pauline Linam, Global Career Development Facilitator and Career Support Services Facilitator
Ann Whitis, ANC CPI Director
Dr. Karon Rosa, State CPI Program Director
Career Pathways Initiative (CPI) at Arkansas Northeastern College
Greene County
Paragould
Mississippi County
Blytheville, Burdette,
Osceola, Leachville

403 Students – all have children
(struggling)

Majority are single parents

Impact nearly 800 children

Balance school, work and family
Low-income, low-skill
Individuals to jobs in
High-demand, highwage employment
We Treat Each Other With Respect.
We act professionally at all times, and acknowledge and seek differences of opinion.
We Understand Customer Needs.
We listen to our customers, act on their input and strive to exceed their expectations.
We Are Committed to Operational Excellence and providing a safe and healthy workplace.
We put quality and safety first in all we do, from manufacturing to sales to customer service.
We Are Committed to Continuous Improvement.
We constantly raise the bar to deliver better products, better results and increased customer and employee satisfaction.
We Treat Customers and Suppliers Like Partners.
We recognize that our success is dependent upon the success of our customers and support of our suppliers.
We Adhere to Sound Financial Strategies.
We set clear, measurable goals and follow through on our commitments.
We Value Creativity and Innovation.
We strive to be a leader in introducing innovative new products that deliver the highest quality at the best price.
We Are Passionate About Winning and Support Risk Taking - But Never Recklessness.
We are not afraid to challenge the status quo but with fact-based decision making and uncompromising integrity.
We Encourage Trust and Open Communication.
We share information willingly and don't avoid tough issues. We listen to, and learn from, others.
We Set the Standard.
We hold ourselves to the highest standards and strive to be the benchmark by which others are judged.
Checklist for how we act and behave in the workplace
CODE OF ETHICS - OVERVIEW
 Recognize that our
competency is in career
assistance, not in career
counseling or psychotherapy.
 Operate within the limits of
your scope of practice and
training.
 Balance client and
organizational needs.
 Avoid public behavior that is
clearly in violation of accepted
moral and legal standards.
(FOR MY PROFESSION)
 Maintain confidentiality
regarding content discussed
with clients and client records.
 Will not be sexually, physically,
or romantically intimate with
clients.
 Do not condone or engage in
sexual harassment that
includes deliberate or repeated
comments, gestures, or
physical contact of a sexual
nature.
 Do not bring your personal or
work issues into the
client/student relationship.
Your Standards of Professional Conduct
Do you think our students know?
Dictionary.com defines values as:
n : beliefs of a person or social group in
which they have an emotional investment
(either for or against something); "he has
very conservatives values"
Dictionary.com defines morals as:
n : motivation based on ideas of right and
wrong
Dictionary.com defines ethics as:
A theory or a system of moral values:
"An ethic of service is at war with a
craving for gain"
The rules or standards governing the
conduct of a person or the members of
a profession.
Is it at school?
When we are playing sports?
Watching television?
Day Care providers?
The government?
Our peers?
Most responsible parents teach
values, morals and ethics
But what about those with parents who
don't have strong values of their own, or
worse, not have any parents, at all?
Hey…it's only a
TV show,
•Snooki is a New York Times Bestselling author
•"The Situation" made
$5 million/appearances and
right?
products (vodka line and garment bags
•Jenny aka "JWOWW" has a book and bronzer
•Ronnie endorses poplar weight loss drug
•Angelina has music single
•Sammi has perfume
•Vinny and Pauly D, clothing lines
Role models for
young men
Think about who are yours?
Role models for young girls
Nothing
Wrong
at
all……
Our Ethical Future
No one seems offended.
This speaks loudly of our nation's moral and ethical
dilemma. The lessons being learned by today's youth,
who are watching these shows, will help shape the
values that will carry directly into the workforce of the
near future.
In a recent survey, 93% said they were satisfied with their
personal ethics and character, 77% said "when it comes
to doing what is right, I am better than most people I
know.
Hope?
Obama Tells School Children: Ethics Lessons Of Middle School Apply To His
Job Today
In his annual Back-to-School speech to American school children, President
Obama recounted his own studies and how they impact his work every day.
"When I was in eighth grade, I had to take a class called 'ethics'," President
Obama told students at Benjamin Banneker Academic High School. "Ethics
is about right and wrong."
He spoke about the critical thinking he learned in the course, and while he
may have preferred to shoot hoops at the time, he appreciates the lessons
today. "Every day I'm thinking about those issues as I try to lead us as a
nation."
….September 2011
"That's what school's for: discovering new passions
and acquiring the skills to pursue those passions in the
future."
Families are now either both working or single
parents working and they have less time and
patience for their kids.
So I ask should schools teach this stuff?

Parents teach at home (informal
atmosphere), usually fades with time but
things that are taught and reinforced daily in
school, in a (formal environment) are bound
to leave a lasting impression on the student.
Your child misbehaves in school or does not
complete assignments but you do not back
up school faculty.




Lesson
Being Responsible
People are more important
than things
Speak respectfully






Your actions
Call in sick at work
You buy new set of golf
clubs instead
Inviting relatives out for
dinner and a movie
Taking Mom/Dad out for a
romantic dinner
Arguing with family
members, I want to kill my
boss

In 1940



TODAY


Don't children have the
right to a belief model
which will help them?
Whether to say yes or no
drugs?
Whether to steal?
Whether to have babies at
13?
Whether to be a suicide
bomber?
Whether to accept a bribe?
Teacher as found to have exchanged sexually suggestive or explicit e-mails and text messages with a female 12th-grade student at a high school.
His e-mail to the student included photos of a nude male.
An elementary school principal was fined $100 and suspended her teaching license for five years for creating false bids from bogus businesses
so a friend's business would be the successful bidder on multiple construction jobs at the school. She also was found to have done billing for her
family-owned company on a school computer during school time. She was also cited for misuse of school funds, including the purchase of adult
clothing and furniture on an account that was to be used for the welfare of students at an elementary school.
A teacher at the Pulaski County Special School District's Learning Academy, yelled at a student who heckled him, used inappropriate
language and responded in kind to a student's use of fighting words. There was no physical contact between the teacher and student because
another teacher intervened.
A teacher at a high school allowed a special-needs student to sit outside in a courtyard for several hours on a warm, sunny August day
without food, water or sunscreen because the student refused to get up on her own and come into class.
A teacher engaged in an inappropriate relationship with a student by e-mailing and text-messaging the student on matters that did not have
anything to do with high school education.
A principal did not compel a teacher on her staff to grade papers or post grades on EdLine, an electronic reporting system, in violation of school
policy.
A teacher text messaged inappropriate information about an eighth-grade student's behavior to other teachers, and then allowed another student to
use her phone, which resulted in the message being forwarded to other students.

Learning what is right and wrong, good and
bad, moral obligations, duty and values are
absorbed from the people who surround us as
we grow and mature.

Same standards for all students

Work with students on stress management skills and
best test-taking skills and strategies – environment to
succeed.

Commitment to the student.

Commitment to your profession. Part of being an
ethical teacher is being an ethical professional person.