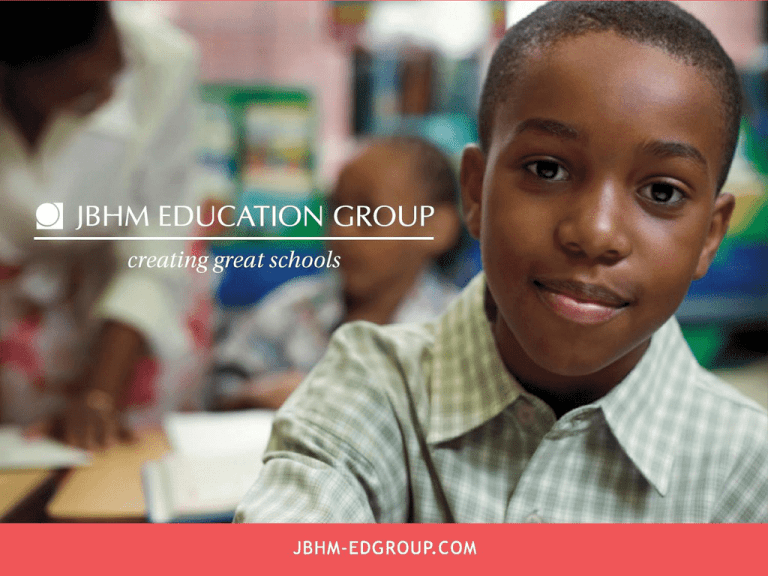 While You Are
Waiting
• Create your name tent
• Turn in HR paperwork including:
• Confidentiality and Nondisclosure
Agreement
• Finish the Statements
• Complete top section of the Exit
Sheet in the back of the
Orientation Booklet
Orientation
Communicate:
Objectives
1. Our mission and the goal of
our process
2. Our core values
3. An overview of our process
and its key components
Introductions
1. Pick a partner.
2. Briefly interview your partner to
identify
a. Name
b. Where they live
c. Current or most recent position
d. Area of educational
passion/expertise
3. Prepare to introduce your partner to
the group using items "a" through "d"
above.
Housekeeping Details
• Schedule
• Location of restrooms
• Question Parking Lot
• "Finish These Statements"
• Points to consider on Becoming a
JBHM Consultant
The Office
of
Human
Resources
• Computer requirements for consultants
• Statement of ethics
• Policy on Ethical Conduct in
Consultative Services
• Personal Data sheet
• Confidentiality/Nondisclosure
Agreement
History and Mission
Dr. Mike Walters
CEO
1. Read or listen to the message
from the CEO, Dr. Mike
Walters.
2. Complete the statement , "The
Mission of JBHM Education
Group is…"
3. Prepare to share your
reflections.
Meet the
President
"We are in the success making
business. Building successful
schools, successful administrators,
successful teachers, and – most
importantly – successful students!"
Mike McGrevey
President and COO
Meet the Vice-Presidents
Paula Tharp
Vice-President
Policy, Research,
and Innovation
Evelyn Webb
Vice-President
Strategic
Programs and
Projects
John Patrick
Vice-President
School Services
Mission
Enhance a school community's
capacity in preparing children for
success.
We are committed to:
Core Values
1.
2.
3.
4.
5.
6.
7.
The best for children
Quality and integrity
Focus on results
High expectations
High levels of accountability
Success coming from and
belonging to local stakeholders
Special education as an
integral part of the total school
performance process
School
Improvement
Multiple Applications
Leadership
Services
Quinpoint
Systemic
Improvement
Boardroom to
Classroom
Principal
Mentoring for
School Wide
Improvement
Teacher Services
Teacher
Coaching
Struggling
Learner
Blended Services
including SetPoint
Common Core
Support
Special
Services
Special
Education
English
Learner
Results
1. Providing a Culture and Climate
Conducive to Learning
Five
Essential
Practices
2. Maximizing Academic Learning
Time
3. Guaranteeing Essential
Curriculum
4. Monitoring Student Achievement
5. Promoting Professional Practice
1. Begin at the chart that
corresponds to the number of
your group.
Chart
Carousel
Part A
2. List two practices that you have
observed for this area.
3. On cue, move to the next chart
and add to the list.
4. Repeat this process on cue until
you return to your original
chart.
Chart
Carousel
Part B
1. Compare items listed on your
original chart to the items on
the School/Teacher
Performance Rubric. Add items
from the rubric that are not on
the chart and star them.
2. As a group, agree on the three
most important components
and circle them.
3. Determine who will report to
the large group.
Performance from the Boardroom to the
Classroom
Directions:
In table
groups, place
the
statements
under the
appropriate
header: key or
barrier. Be
prepared to
share your
answers.
Keys to Accomplishing our Work
1. Confront culture of low
expectations
2. Build capacity/transfer leadership
3. Understand level of difficulty
4. Understand school data/set goals
5. Be a change agent
6. Build community
7. Maximize learning time
8. Monitor attendance
9. Monitor progress and make
corrections in instructional
practice
10. Adhere to JBHM process
Barriers to Accomplishing our
Work
1. Become sympathetic/"Going
Native"
2. Get involved in politics of the
district
3. Become overwhelmed/"Hand
Wringing"
4. Allow administrator to direct
your work.
As you work, consider the rubrics, your role
and goals as a JBHM Specialist, and the keys
and barriers to accomplishing our work.
1.
Scenario
Activity
Individually identify the ineffectiveness in the
scenario and align it to one of the Essential
Practices.
2. Use the School/Teacher Performance Rubric
or the School Leadership Rubric to assign a
rating.
3. With your table group, discuss your results,
reach consensus, and write an action to be
taken to address the ineffective practice(s).
4. Be prepared to share with the larger group
and explain your thinking.
JBHM Specialist Expectations
Directions
1. Number yourselves from 1-4 until everyone has a
number. Follow your leader to the designated part of
the room. (5 minutes)
2. Individually study your portion of the document. (10
minutes)
3. As a group, reach consensus on the most important
information. (5 minutes)
4. Return to your original table group and teach the
information you learned. (10 minutes)
JBHM Specialist Expectations
Directions
• Divide into table groups.
• Take one piece of chart paper
o fold in into 4 rectangles
o bend the center triangle to make a diamond shape when unfolded
o label the center diamond, "An Effective JBHM Specialist"
o label the 4 quadrants, "Communication,,""Professionalism," "Change
Agent," "Roles"
o Set the paper aside
• As a group, complete the quadrants in the paper by creating a nonlinguistic
representation or a word or phrase that represents each label related to the
improvement process (as described in the document you reviewed). (15
minutes)
• Be prepared to share your work and one key fact that your team discovered
about the JBHM improvement process through this learning task. (10
minutes)
Folded Frayer Model Directions
Hold a sheet of chart paper like a portrait.
Then fold the sheet in half horizontally.
Now fold the paper in half vertically to create 4 sections if you
open it. On the corner where the folds meet, fold a right triangle
with the bottom edge of the triangle parallel to the bottom edge of
the paper.
Now open the paper flat, put the word in the center diamond,
and label the four sections like they are on a regular Frayer
Model.
Summary of Key Issues:
The Nature and Goal of Our Work
• In table groups, discuss the key issues of the
work of JBHM that have been presented
today.
• Choose a spokesperson to share two of these
with the larger group.
Summary of Key Issues:
The Nature and Goal of Our Work
• Change Agent
• Documenting our Work
• Full Day's Work
• Expectations and Accountability for
Specialists
• Follow the Process
Accountability
• Rubrics
• Mid-Year Accountability Checklist
• Work Reports
"We cannot afford to fail. If we fail,
our schools fail, students lose,
teachers lose, leaders lose,
communities lose and we are out of
business."
Objectives
Communicate:
1. Our mission and the goal of our
process
2. Our core values
3. An overview of our process and its
key components
1. For each of the current research
topics in the table, select your level of
expertise to help us better determine
and meet training needs.
Exit Sheet
2. List the JBHM Service(s) that most
appropriately match your
expertise.
3. List educational issues about which
you are passionate which are
compatible with the JBHM School
Improvement Process.