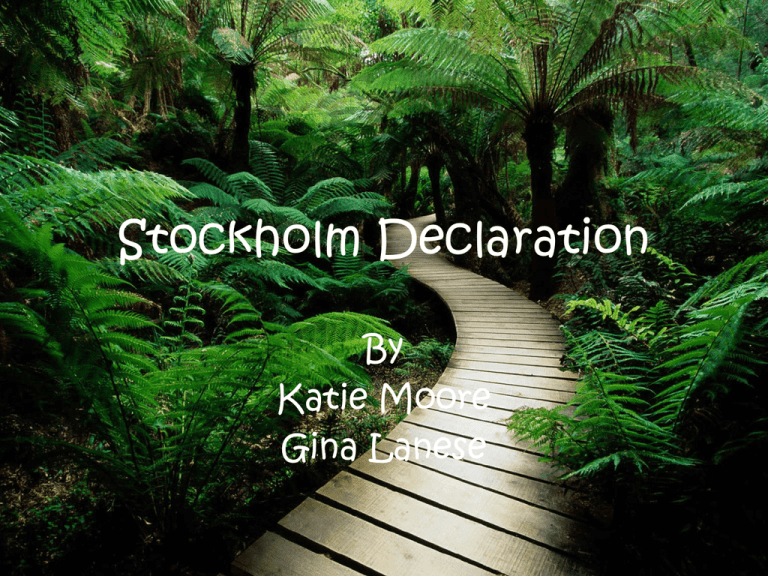 Stockholm Declaration
By
Katie Moore
Gina Lanese
When and what?
• Declaration of the Conference on the
Human Environment of 1972 (Stockholm
Declaration)
• Draft Year: 1972
• Amendment Year: 1992
• International
Functions and
Environmental Issues
• Function: A guide for people to
preserve and enhance our
environment.
• Environmental Issues it affected:
1.environmental degradation
2.problems concerning the
atmosphere 3.marine pollution
4.population growth
Group Responsible
• The United Nations was responsible
for writing this act.