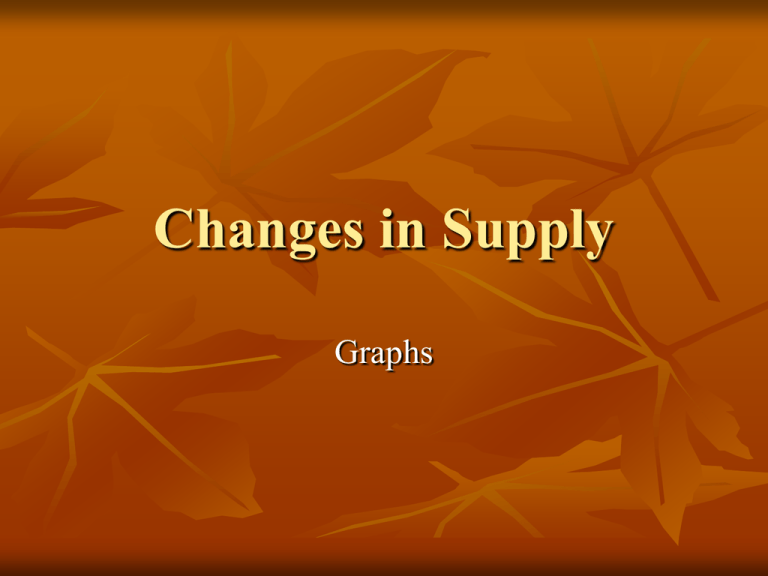 Changes in Supply
Graphs
What shifts the supply?

Government



Subsidies: gov. payment that supports a business
or market.
Taxes: the gov. can reduce the supply of a good by
taxing it. Excise Tax
Regulation: Government Intervention in a
marketplace that affects the production of a good.
Technology


Technology drops input costs.
Robots can replace human workers

Any examples?
Number of Suppliers




When more suppliers enter a market to
produce a certain good, the market supply of
that good will rise and the supply curve will
shift right.
Future Expectations on Price: what does the
future hold?
Natural Events/Disaster
International Conflicts
Answer

Explain why a change that lowers the marginal
revenue (price) changes the quantity produced
in the same direction as a change that raises
the marginal cost of production.

Lowering marginal revenue decreases the
incentive to produce. This is also the effect of
raising the marginal cost. Both result in less profit
for the producer.