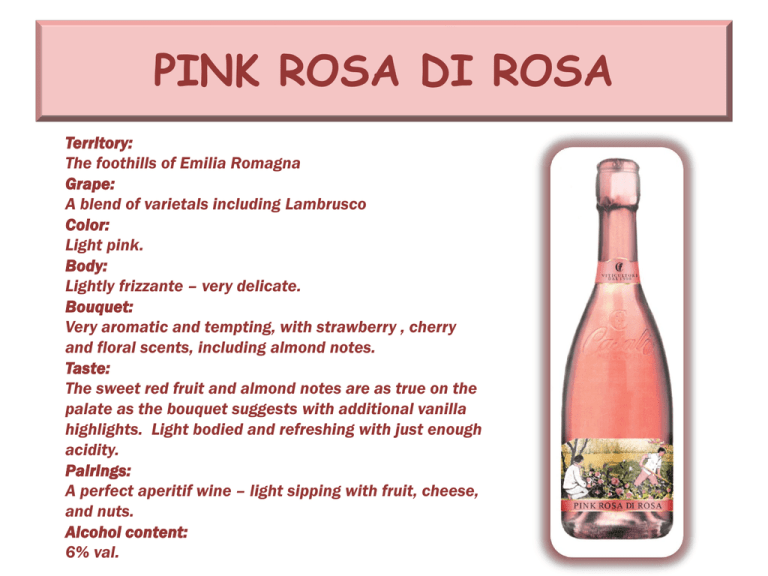 PINK ROSA DI ROSA
Territory:
The foothills of Emilia Romagna
Grape:
A blend of varietals including Lambrusco
Color:
Light pink.
Body:
Lightly frizzante – very delicate.
Bouquet:
Very aromatic and tempting, with strawberry , cherry
and floral scents, including almond notes.
Taste:
The sweet red fruit and almond notes are as true on the
palate as the bouquet suggests with additional vanilla
highlights. Light bodied and refreshing with just enough
acidity.
Pairings:
A perfect aperitif wine – light sipping with fruit, cheese,
and nuts.
Alcohol content:
6% val.