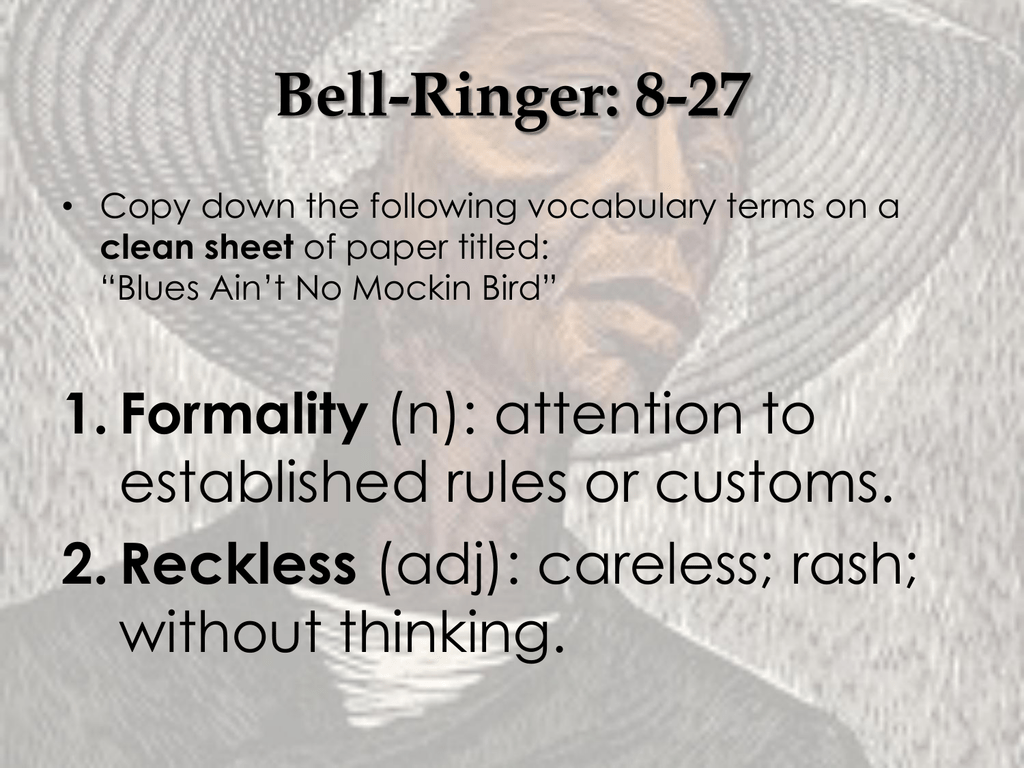 Bell-Ringer: 8-27
• Copy down the following vocabulary terms on a
clean sheet of paper titled:
"Blues Ain't No Mockin Bird"
1. Formality (n): attention to
established rules or customs.
2. Reckless (adj): careless; rash;
without thinking.
Blues Ain't No Mockin Bird
By: Toni Cade Bambara
1939-1995
Reading Notes
1.
2.
3.
4.
Setting:
Characters:
Theme:
Cause & Effect:
when an action or feeling causes a
result (positive or negative).
Give an example from the story.
5. Five words or questions for class
discussion.