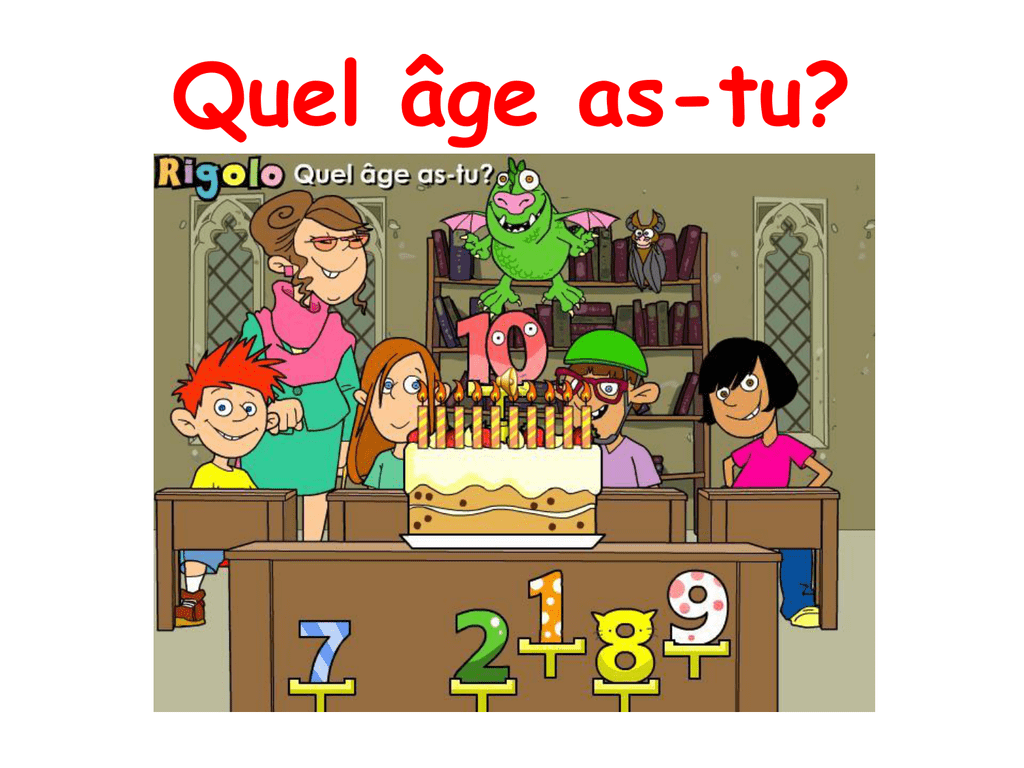 Quel âge as-tu?
Bonjour!
•
•
•
•
•
We are learning today:
To ask and say how old we are.
You should:
Remember the numbers: 1-10
Be able to give your age in French.
Les nombres
Cinq
quatre
six
trois
sept
deux
Un
huit
neuf
dix
P15
worksheet 4A
Now open your book
≠ 1 Read the speech bubbles and
try to match them to the
correct person.
≠ 3 Draw or stick a picture of
yourself and write how old you
are.
check your answers!
Bravo!!
Devoir (homework)
P16 Worksheet
4A:
≠1 Complete the speech bubbles with the
numbers below.
≠2 Draw a picture of any of your friends
or family and complete the speech
bubble.
≠3 Ask a friend or family member how old
he is and write his answer.
Au revoir.