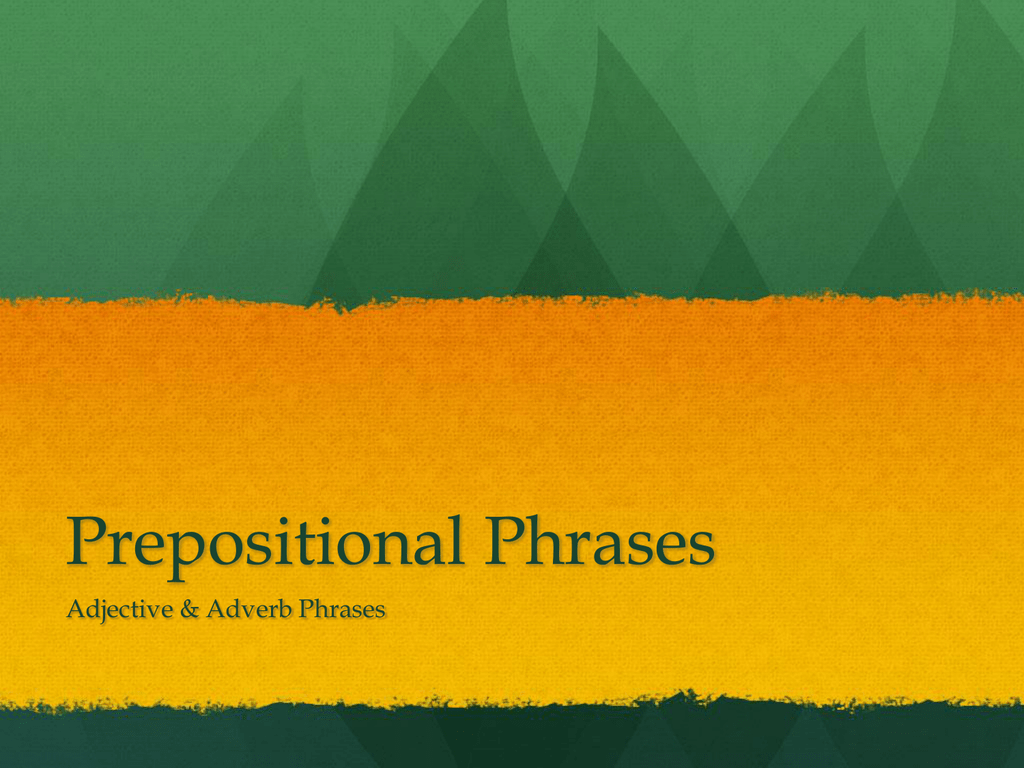 Prepositional Phrases
Adjective & Adverb Phrases
Adjective Phrases
 come after the words they modify
 answer the following questions:
 what kind?
 how many?
 which one?
 how much?
Practice
1. While she was a student in
France, Marie met Pierre Curie.
2. Pierre had always gained fame
as a scientist.
3. Paris was where the two of them
became friends.
Adverb Phrases
 answer the questions:
 when?
 where?
 why?
 how often?
 how long?
 to what extent?
Practice
1. When he was only a baby,
Pecos Bill fell into the Pecos
River.
2. His parents searched for him,
but couldn't find him.
3. He was saved by coyotes, who
raised him.
Adjective or Adverb Phrase?
1.
Did you know that there are hundreds of shark
species?
2.
Scientists group these species into twenty-eight
families.
3.
Sharks within the same family share many
traits.
4.
Sharks are found throughout the world's
oceans.
5.
The whale shark falls under the "not
dangerous" category.