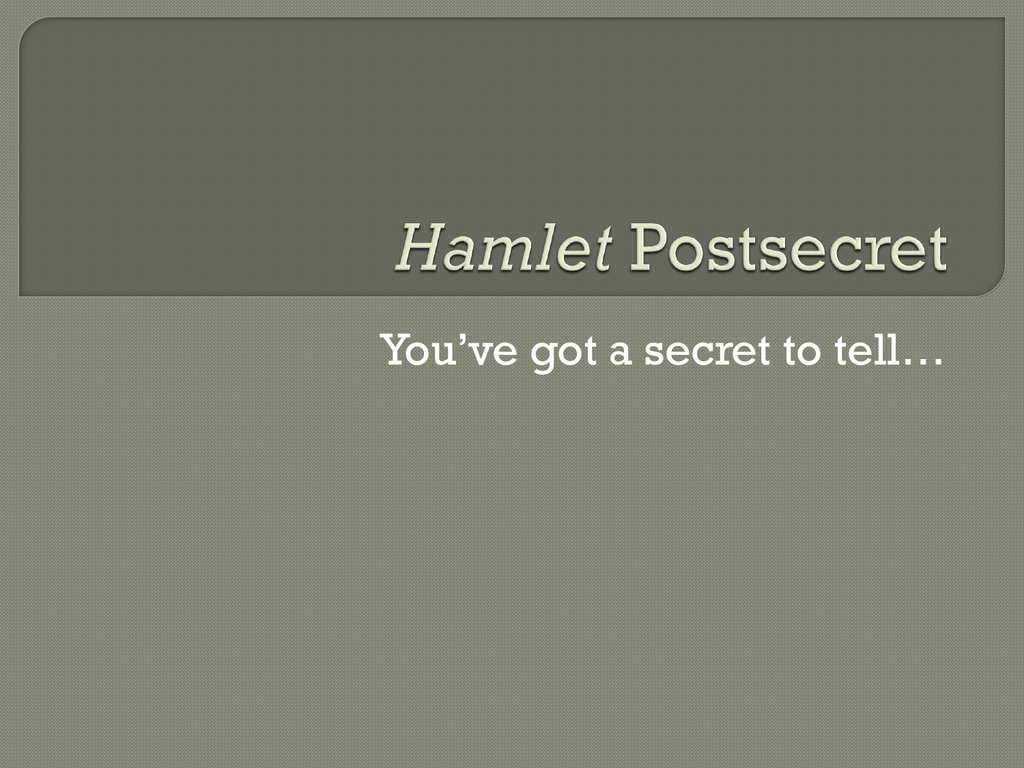 You've got a secret to tell…
 Write:
 How
would you define
"secrets?" What
impact does holding
on to secrets have?
What has been your
experience
expressing or
repressing secrets?
 Postsecret:
• Total strangers send an
anonymous postcard
telling a secret (FYI - this is a
blocked website! I am not advocating your
)
• Freedom to express
something painful,
embarrassing, strange, or
intimate.
usage of it!
 Write
3 Postsecrets from
the perspectives of two
characters from Hamlet.
 Include some artistic
elements (color,
drawing, calligraphy,
collage).
 On the back, write out
an 8-10 sentence
justification for the
character's secret.