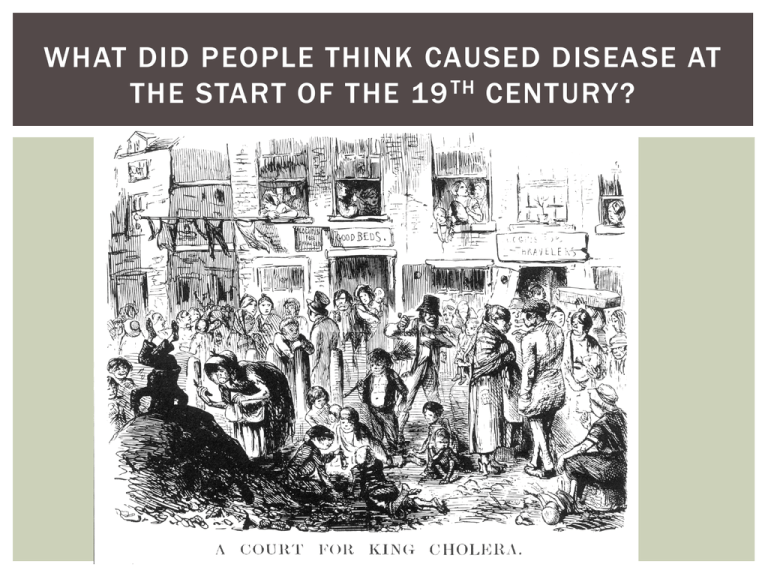 WHAT DID PEOPLE THINK CAUSED DISEASE AT
THE START OF THE 19 TH CENTURY?
WALT: WHO WAS ROBERT KOCH
 What did People think caused disease at the start of the 19 th
Century?
 Miasma – Bad air, poisonous fumes were given of f …
 Contagion – Being close to someone who had a disease…
 God – People still saw disease as a punishment from God
 Spontaneous Generation – Decay creates germs…
WALT: WHO WAS
ROBERT KOCH ?
WILFS:
C – Describe Robert Koch contribution.
B – What factors combined to help Robert Koch
A – Evaluate Robert Koch's significance.
WALT: WHO WAS ROBERT KOCH
 How important was Louis Pasteur & Edward Jenner to
developing medical understand of the causes and cures of
disease.
 RALLY TABLE – What you know about Pasteur and Jenner.
 EXT: How could Robert Koch develop & build upon the work of
Jenner and Pasteur?
FIND THE INFORMATION
 Online Treasure Hunt.
 Download the worksheet from WatHistory. I have given you the
Greatest achievements of Pasteur and Jenner. Use the clues
below to find Koch's achievements… Open up a new tab and
WatHistory to help. The information is on different pages.






1.
2.
3.
4.
5.
6.
I'm the virgin Queen of England…
CLUE >> I'm not the Top Tunnel or the Lower Channel
Willy the first..
Wirtschaft – Google me…
ZzzzzzZzzzzZzzzz
Stephenson, Tull, Arkwright, Marx – Key Figures of what?
 COPY AND PASTE THE KEY INFORMATION
IN YOUR OWN WORDS…
 What contribution did Robert Koch make to medicine ?
 Use the information sheet to answer the Question above.
 Post your answer onto the Year 10 Blog...
 Use the PPT found here to assist you…
 http://www.educationforum.co.uk/kochlesson.htm
TASK
 On the sticker provided… Write a summary of Koch's
contribution.
 Pass it to another student and get them to stick it in their
books...
 YOU ARE RESPONSIBLE FOR THEIR LEARNING?