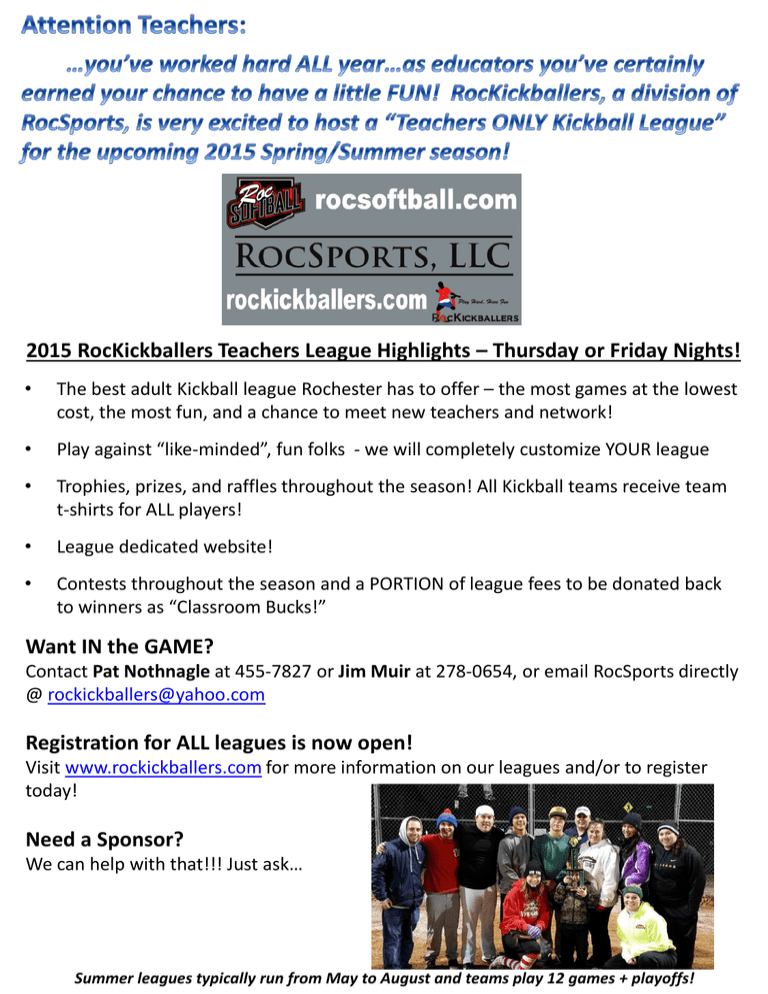 2015 RocKickballers Teachers League Highlights – Thursday or Friday Nights!
•
The best adult Kickball league Rochester has to offer – the most games at the lowest
cost, the most fun, and a chance to meet new teachers and network!
•
Play against "like-minded", fun folks - we will completely customize YOUR league
•
Trophies, prizes, and raffles throughout the season! All Kickball teams receive team
t-shirts for ALL players!
•
League dedicated website!
•
Contests throughout the season and a PORTION of league fees to be donated back
to winners as "Classroom Bucks!"
Want IN the GAME?
Contact Pat Nothnagle at 455-7827 or Jim Muir at 278-0654, or email RocSports directly
@ rockickballers@yahoo.com
Registration for ALL leagues is now open!
Visit www.rockickballers.com for more information on our leagues and/or to register
today!
Need a Sponsor?
We can help with that!!! Just ask…
Summer leagues typically run from May to August and teams play 12 games + playoffs!