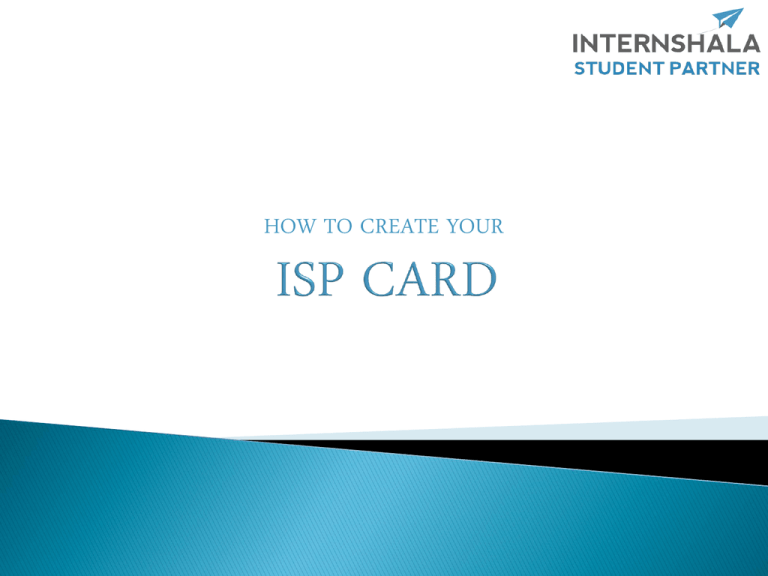 HOW TO CREATE YOUR
STEPS TO MAKE YOUR ISP CARD:
1.
2.
3.
4.
5.
Replace your name and college and fill the ISP code on slide number 3
Attach your latest photograph in the blue box.
Group the photograph with the Id card image. Please see this video
(https://www.youtube.com/watch?v=RP6pmYZ-nXI ) to know more.
Right click and select "save as picture".
Your Id is ready.
For your reference, we have attached a sample ID Card on slide 4 and 5.
INTERNSHALA STUDENT PARTNER
Your Name Here
Your
Photograph
Your College Here
ISP CODE: ISP Code here
INTERNSHALA STUDENT PARTNER
Megha Gupta
Delhi University
ISP CODE: ISP2001MEG
That's it. Hope to see some common
profile pics now!