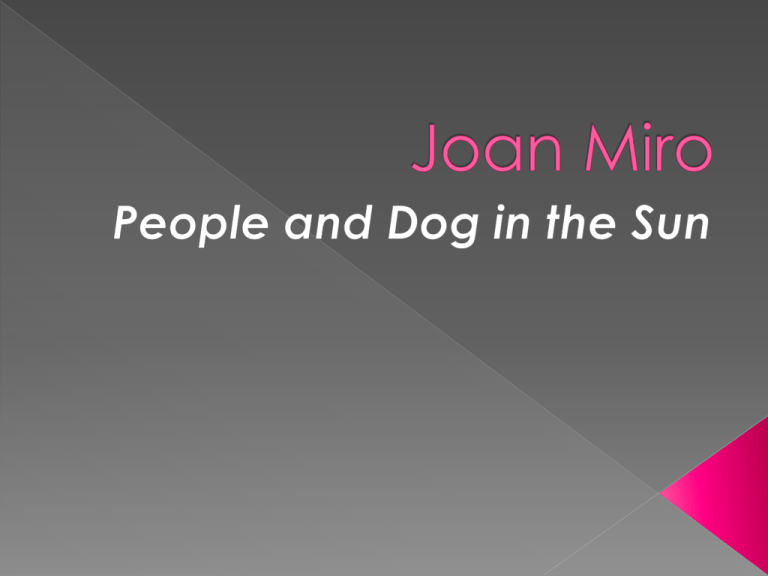 



1893-1983
Spanish Catalan
painter, sculptor,
and ceramist
His work has been
called "a sandbox
for the subconscious
mind"
Known for creating
many Public Works
Joan Miro was born in Spain. He began drawing at an early age
and studied art throughout school. Much of his work is said to have
childlike qualities. He had a very long career and was influenced by
many artistic styles.
Joan Miro became famous for
completing art installations in public
places.
One of his
works, a
tapestry, hung
in the World
Trade Center
in New York
City. It was
the most
expensive
piece of art
destroyed
when the Twin
Towers fell on
September 11,
2001.
• What shapes do you
see? How many dots are
in the painting?
• This painting is called
People and Dog in the
Sun. Can you find the
people? The Dog? The
Sun?
• This painting is
sometimes referred to as
"Upside-Down Figures".
Can you see why?
• Is this painting
something you would see
in real life? Why or why
not?