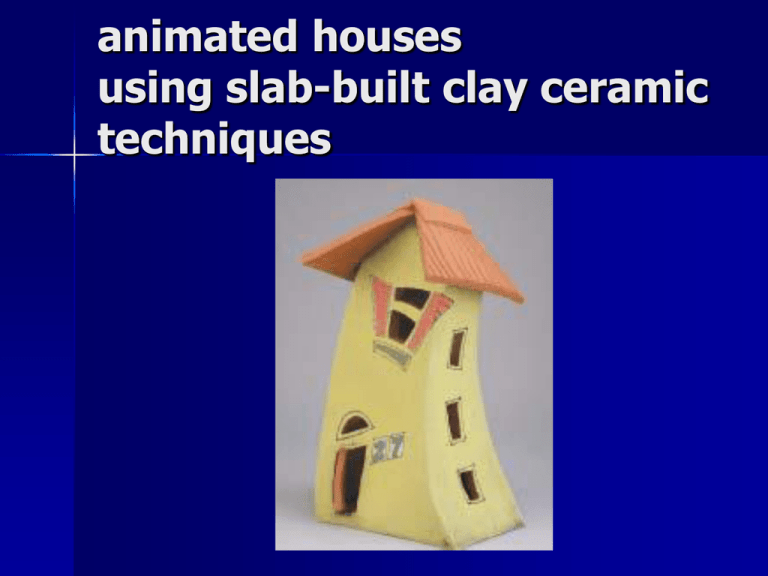 animated houses
using slab-built clay ceramic
techniques
Texas grass house
Contemporary
architecture
Scandinavian log house
Tia house
SanFran Cal. Painted
ladies
Juan Girs
Carol Sheldon
David Stabley
Carolyn Pedraza
Shoe House by David
stabley
Start with a sketch and
draw a pattern, cut it out
and lay it on a slab of clay
Cut out all the sides you
will need for your house
Start to slip and score all the
edges that meet. Smooth
out seams..
After all seams have been
smoothed out use a pencil
and draw in the windows ,
doors etc…
Continue to finish off all
edges and details …

Remember this is a 3-D clay sculpture
that can be seen from all sides so add
details that will create interest at all
sides.