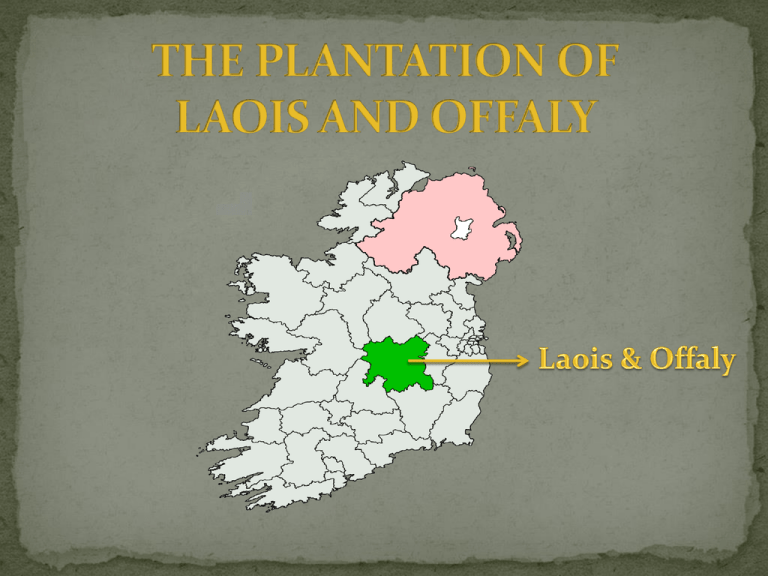 
The O'Mores of Laois and the O'Connors of Offaly
were constantly stealing and raiding the English
farmers who lived in the Pale.

They destroyed crops and stole animals.

They demanded a 'BLACK RENT' from these
families.

This was rent paid to the Gaelic clans and in return they
promised not to raid or steal from those who paid.
YES
NO
WHAT WOULD YOU DO?
Those who were granted land had to promise the
following:
1.
2.
3.
4.
5.
Use English farming methods.
Only employ loyal subjects
Be prepared to defend your land at all costs
DO NOT rent land to any Gaelic families
Make sure the roads were kept in good order.
IT WAS A FAILURE
 WHY?
It was supposed to save money so when the army left,
the settlers had no protection from raids.
2. Why on earth would you want to leave the comfort of
you own warm two-story home in England to go live
in the 'sticks' of Ireland?
3. Because the English didn't want to come over here
the people who did come over had to break the rules
and employ the disloyal Gaelic people
4. Also Queen Mary died and her sister Elizabeth had
other problems to deal with first.
1.