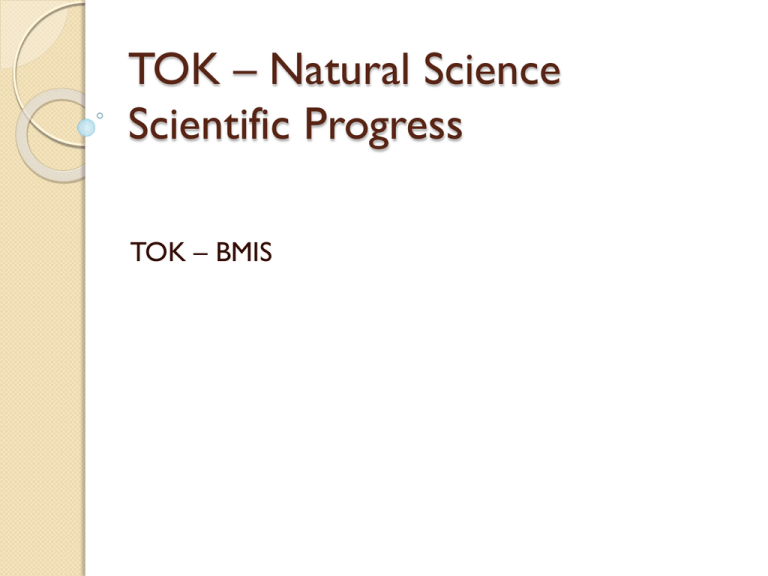 TOK – Natural Science
Scientific Progress
TOK – BMIS
Can we define nature?
Inductivism doesn't do it completely
 Falsification doesn't either
 SO
 PARADIGM

◦ Thomas Kuhn (1922-1996) – philosopher of
science
◦ "paradigm is an overarching theory shared by
a community of scientists." (de Lagaemaat p.
240) (i.e. physicists, biologists)
How does this work

Normal science
◦ Kuhn's "normal science" time – reality is not
questioning much.
◦ No one questions the paradigm – the status
quo – assumed as true.

Scientific revolutions
◦ Question the paradigm and propose a better
way
Mendelev's periodic table

What was before him?
Scientific Revolutions
Newton – replaces Aristotle
 Einstein – replaces Newton

WHAT ABOUT NOW?