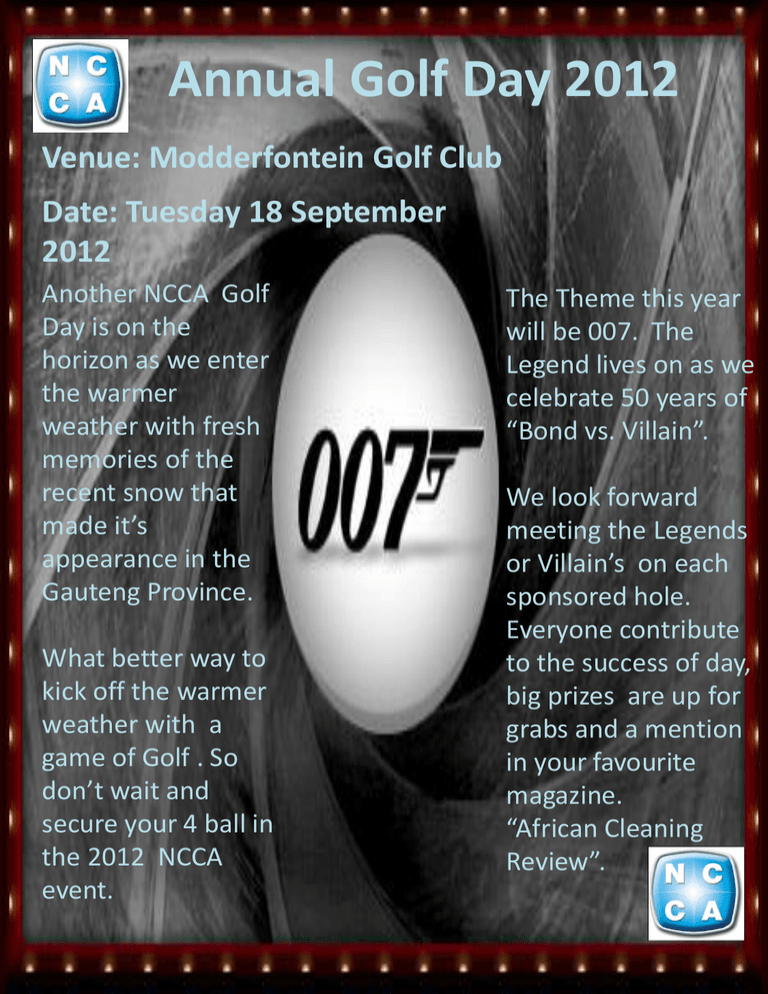 Annual Golf Day 2012
Venue: Modderfontein Golf Club
Date: Tuesday 18 September
2012
Another NCCA Golf
Day is on the
horizon as we enter
the warmer
weather with fresh
memories of the
recent snow that
made it's
appearance in the
Gauteng Province.
What better way to
kick off the warmer
weather with a
game of Golf . So
don't wait and
secure your 4 ball in
the 2012 NCCA
event.
The Theme this year
will be 007. The
Legend lives on as we
celebrate 50 years of
"Bond vs. Villain".
We look forward
meeting the Legends
or Villain's on each
sponsored hole.
Everyone contribute
to the success of day,
big prizes are up for
grabs and a mention
in your favourite
magazine.
"African Cleaning
Review".