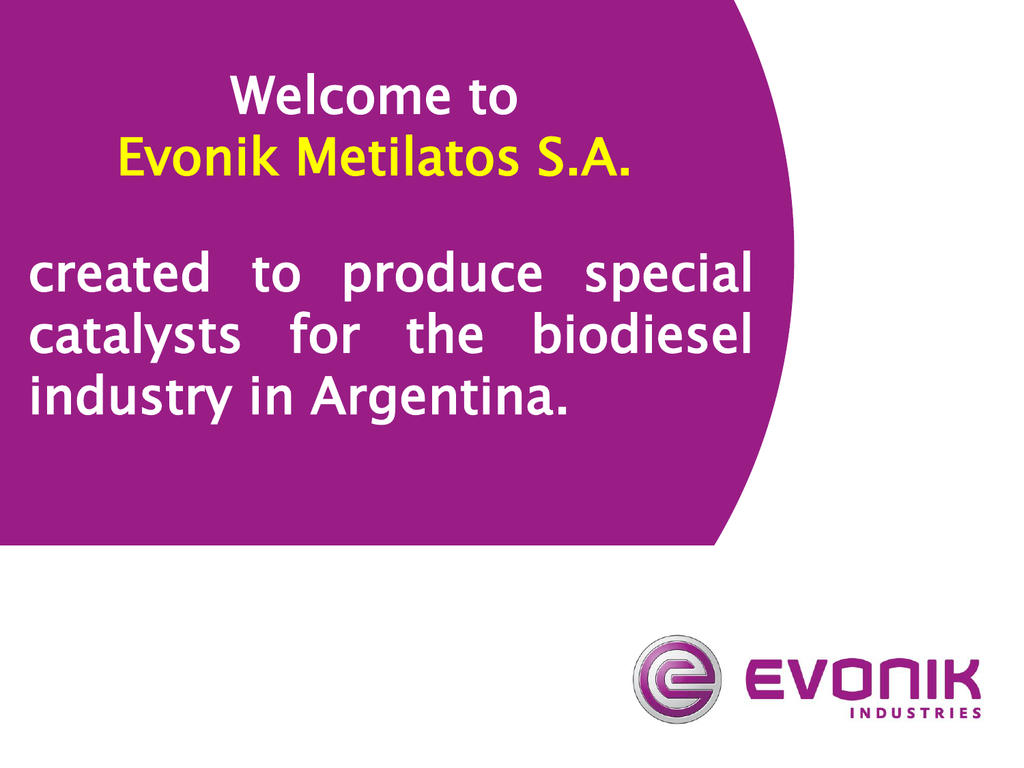 Welcome to
Evonik Metilatos S.A.
created to produce special
catalysts for the biodiesel
industry in Argentina.
The construction of the special
catalyst plant will start July 2011.
It will be located in Puerto General
San Martin, in the Rosario region,
at the heart of Argentina's
biodiesel industry.
The new facility will produce
ready-to-use alcoholates for use
as catalysts in the production of
biodiesel from renewable raw
material.
The annual capacity of the new
plant will be of over 60.000 t of
catalyst.
With
this
investment
Evonik
strengthens its business in the
region
and
its
commitment
thereto.
The new plant will supply the
South American region, especially
Argentina and Brazil.