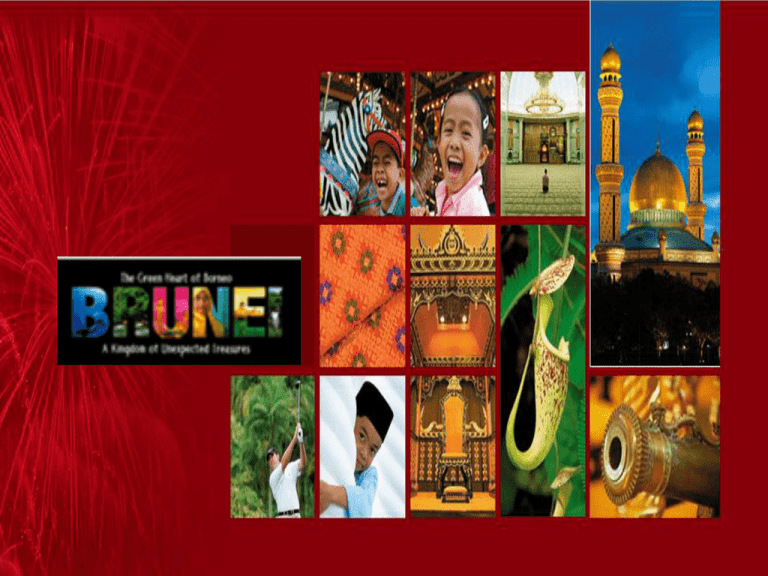 Where is Brunei?
Culture Diversity
The culture of Brunei is
predominantly Malay
(reflecting its ethnicity),
with heavy influences
from Islam
BRUNEI'S TRADITIONAL
FOOD
There are two types of traditional Food:
•Kuih Kering (Dry Cakes)
•Kuih Basah (Wet Cakes)
KUIH KERING
KUIH KAPIT
KUIH BAHULU
KUIH BASAH
KUIH SERI
MUKA
BRUNEI'S TRADITIONAL GAMES
GASING
GULI
KIKIK
 Akad nikah
This is the solemnisation
ceremony. It is presided
over by a religious official
and only involves the
groom. the bride is not
usually present but she will
be represented by her father
or a "wali" (legal family
representative). Here, under
the grace of Allah (God), the
groom vows to accept the
bride's hand in front of
witnesses.