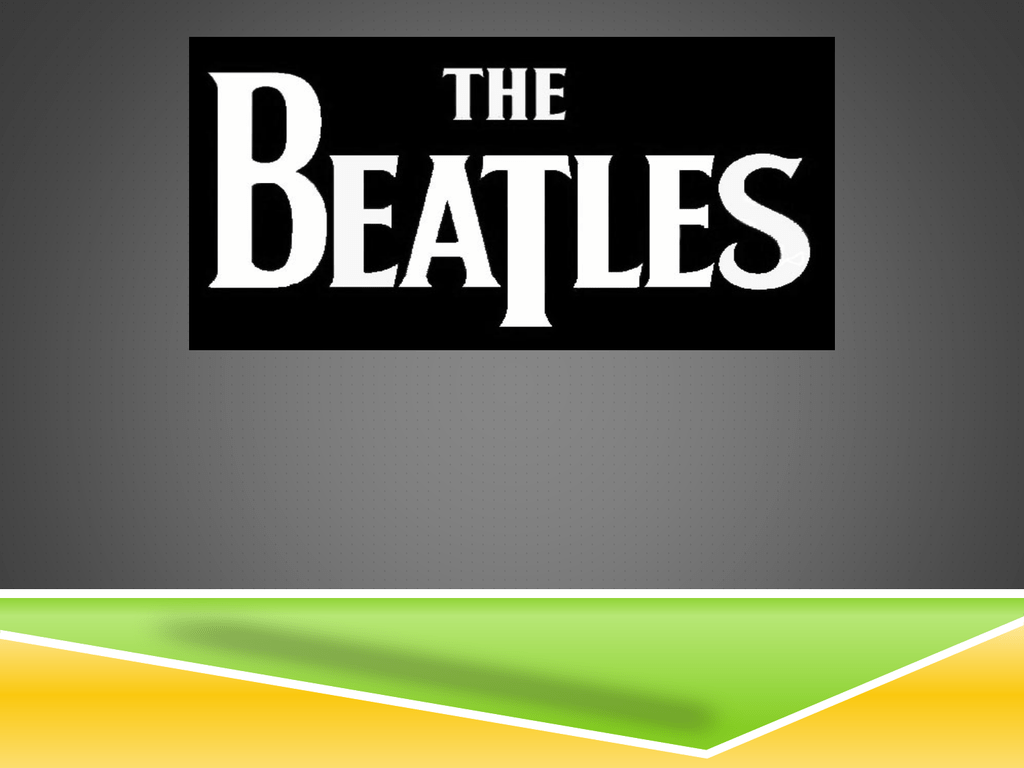 Cover from album Abbey Road.
About The Beatles
 The Beatles were an English rock band.
 This band had 4 members:
-Paul McCartney
-John Lennon
-Ringo Starr
-George Harrison
 Years active: 1960-1970
 Main genres: Rock and pop
 Other genres: Pop rock, Hard rock, Rock and
roll,...
Start of band
 Aged sixteen, John Lennon formed a skiffle group called The Quarrymen, in March
1957.
 Paul McCartney (15) joined as a guitarist after he and Lennon met.
 In 1958 joined the group a young guitarist - George Harrison.
 In 1960 they together traveled to Hamburg, where they became The Beatles.
 Lennon and Harrison then began experimenting with LSD and soon joined them
McCartney.
The Beatles in movies
 The first Beatles film A Hard Day's Night was black and white comedy.
 After the success of the first movie,The Beatles filmed with Dick Lester the film
Help!.
 The third film, Magical Mystery Tour is about the bus trips of members to the English
countryside.
 Yellow Submarine is an animated movie with bright colors about The Beatles saving
the country from monsters, who hates music.
 A documentary film Let It Be shows a band near of collapse.
Picture from movie – Yellow Submarine.
Autor:
Jaroslav Vozár, 9.A
Sources:
www.sk.wikipedia.org
www.en.wikipedia.org
http://www.audiodrums.com
http://www.classicbeatles.com
http://www.english-online.at
http://coomamusic.com.au
Album: Let It Be
Music: "Let It Be"
The End - Thank for Your attention!