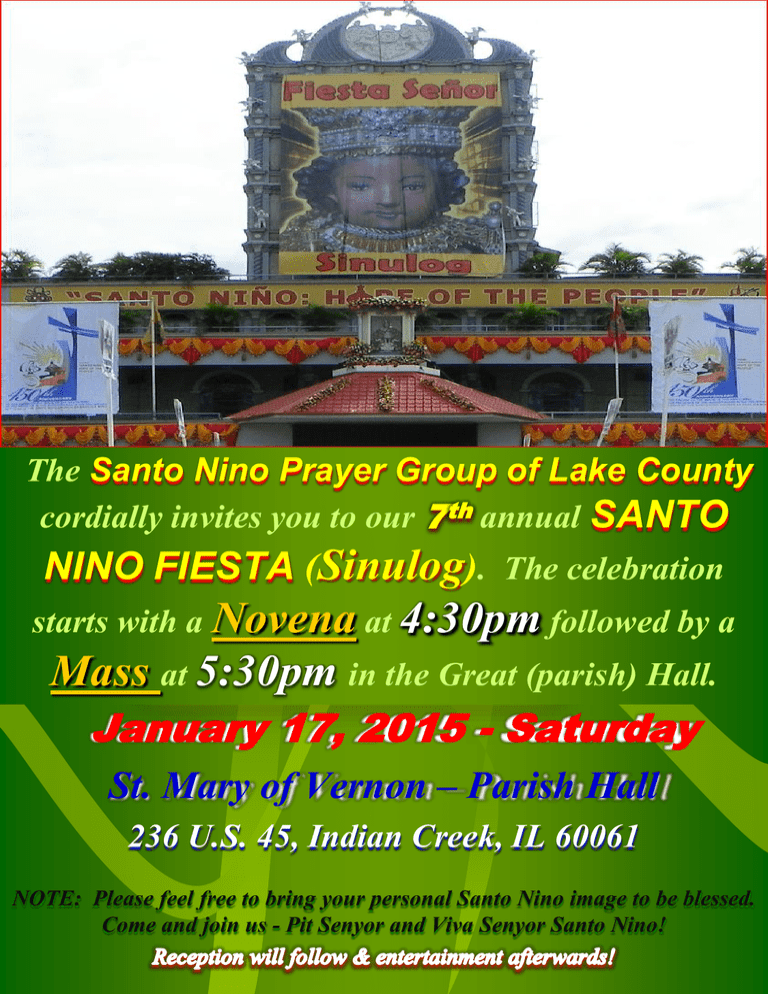 The Santo Nino Prayer Group of Lake County
cordially invites you to our 7th annual SANTO
NINO FIESTA (Sinulog). The celebration
starts with a Novena at 4:30pm followed by a
Mass at 5:30pm in the Great (parish) Hall.
January 17, 2015 - Saturday
St. Mary of Vernon – Parish Hall
236 U.S. 45, Indian Creek, IL 60061
NOTE: Please feel free to bring your personal Santo Nino image to be blessed.
Come and join us - Pit Senyor and Viva Senyor Santo Nino!