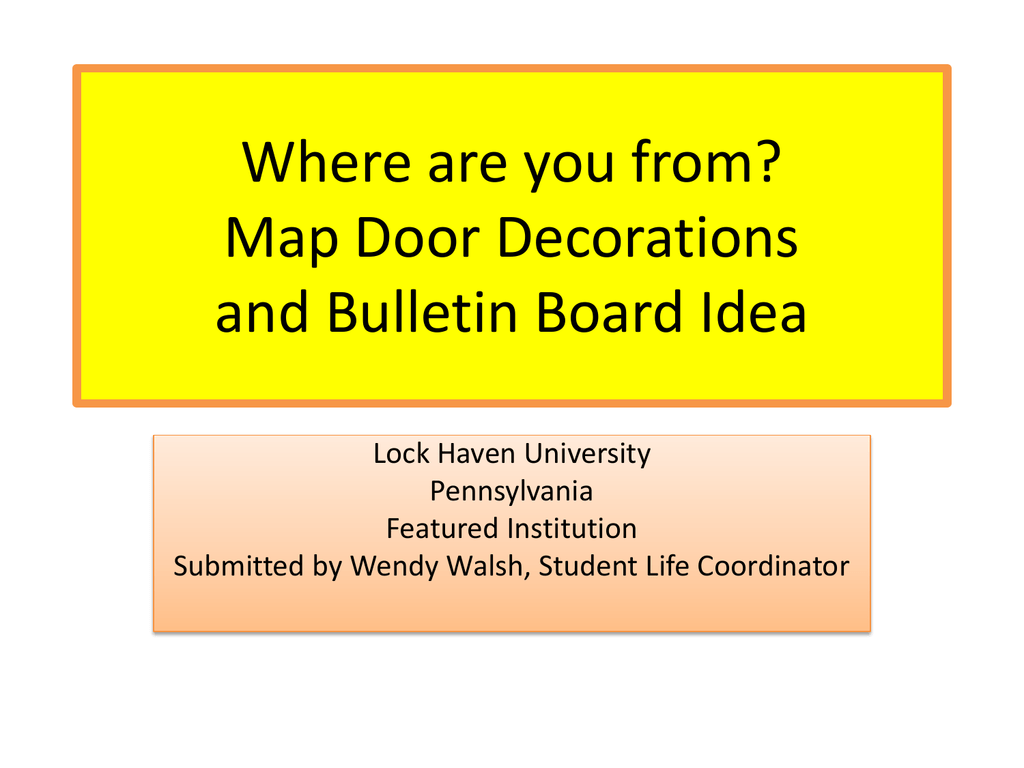 Where are you from?
Map Door Decorations
and Bulletin Board Idea
Lock Haven University
Pennsylvania
Featured Institution
Submitted by Wendy Walsh, Student Life Coordinator
Notes from the editor
This idea can be adapted and expanded to a bulletin
board too! Each person's home town, place of birth,
or most recent residence (for those who moved
around a lot growing up or for those who do not
consider their original place of origin a safe place….)
can be marked on a larger world map with 3 D flags
with names, or stars, or smiley faces (feel free to tie
the markers into a theme: "Welcome the stars of the
third floor!") Names of each resident with their self
identified town can also be placed on stars, smiley
faces, or flags, and then be lined up around the map as
a boarder.
Maps can be purchased in stores or on line.