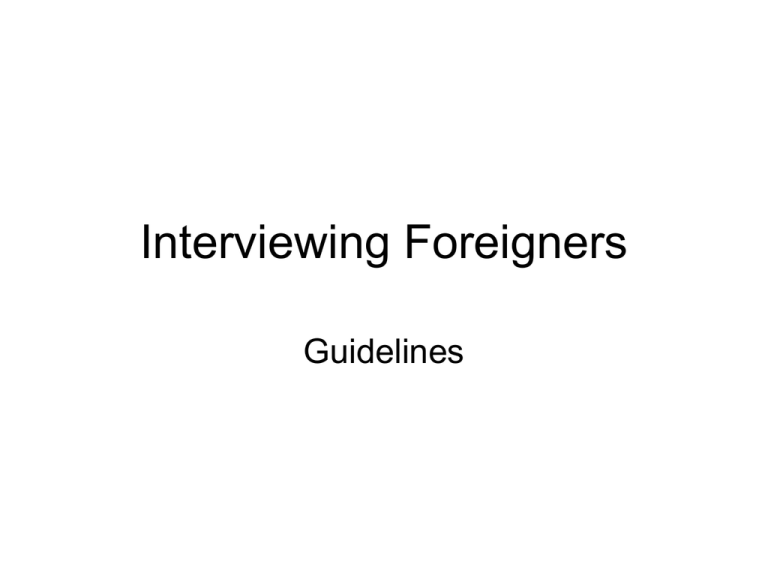 Interviewing Foreigners
Guidelines
How to start….
• Excuse me, do you have a minute?
• We are high school students doing a
school project called "Interviewing
Foreigners".
• Would you like to be our interviewee?
• We have ______ questions.
• Do you mind if we record the interview.
How to end….
• That's all of our questions.
• Thank you for your help.
• Do you mind leaving your email so that we
can send you our project when we finish it?
Interview Questions
• Try to avoid personal questions.
eg. Marriage.
Salary.