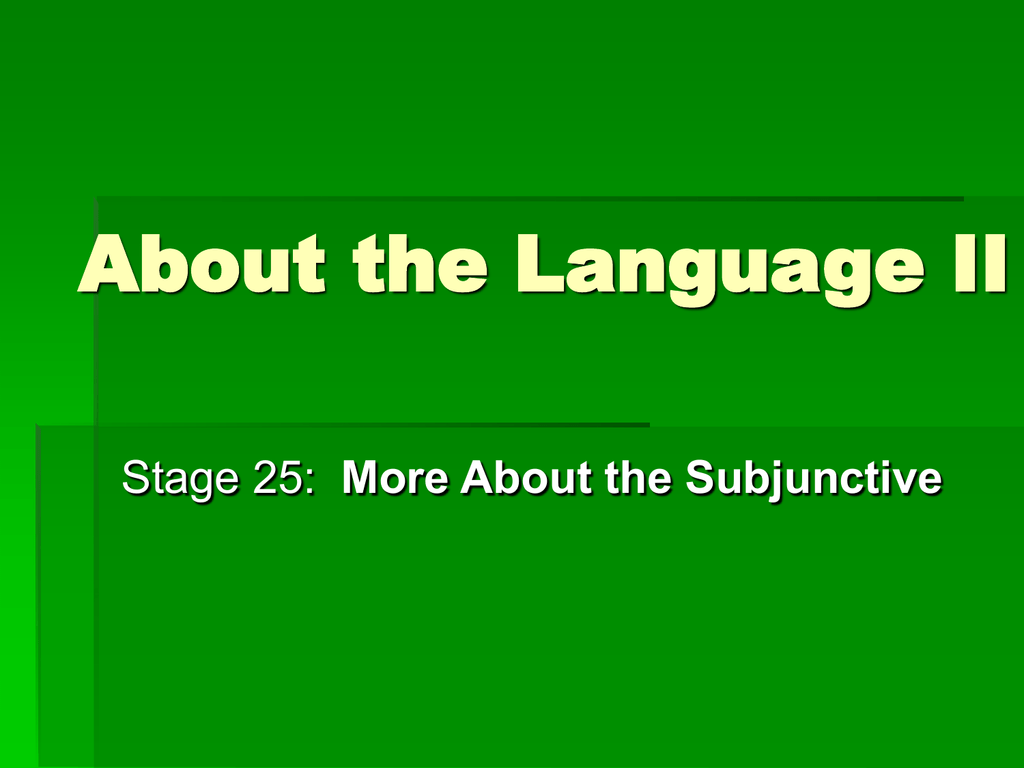 About the Language II
Stage 25: More About the Subjunctive
A. In Stages 24 and 25 you have
met the 3rd person singular and
plural ("he", "she", "it", and "they")
of the imperfect and pluperfect
subjunctive. For example:
nemo sciebat ubi Britanni laterent.
Nobody knew where the Britons were lying hidden.
centurio, cum hoc audivisset, saeviebat.
When the centurion had heard this, he was furious.
B. Now study the forms of the 1st
person ("I", "we") and the 2nd
person ("you") of the imperfect and
pluperfect subjunctive.
SINGULAR
1st person
2nd person
3rd person
IMPERFECT
portarem
portares
portaret
PLUPERFECT
portavissem
portavisses
portavisset
PLURAL
1st person
2nd person
3rd person
portaremus
portaretis
portarent
portavissemus
portavissetis
portavissent
C. Translate the following
examples:
1.
2.
3.
4.
5.
6.
7.
8.
custodes nos rogaverunt cur clamaremus.
nesciebam quo fugisses.
cum in Britannia militarem, oppidum Aquas Sulis saepe
visitabam.
cum cenam tuam consumeres, centurio te quaerebat.
rex nobis explivavit quo modo vitam suam servavissetis.
cum nomina recitavissem, hospites ad regem duxi.
amicus meus cognoscere voluit ubi habitaretis.
puella nos rogavit cur rem tam difficilem suscepissemus.
In each sentence state whether the subjunctive is 1st or 2nd
person singular or plural and whether it is imperfect or
pluperfect.