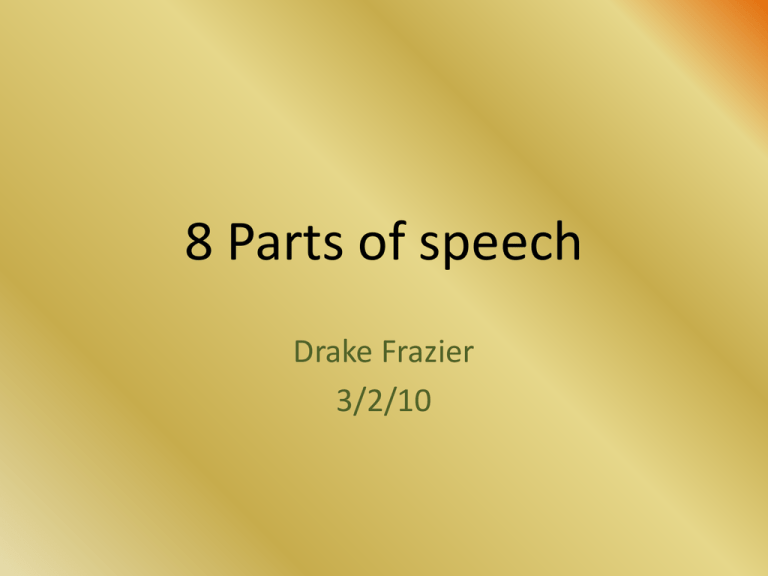 8 Parts of speech
Drake Frazier
3/2/10
noun
• Person, place, thing, or idea.
• Drake whet to the store.
pronoun
• A word that replaces a noun or other pronoun
and uses as an object in a sentence.
• He like the beach.
Verb
• A word that can express actions, events, or
states of being.
• I broke 15 tackles at the game yesterday.
Adjective
• A word that describes or modifies a noun or
pronoun.
• I ran to the huge end zone.
ADVERB
• a word that modifies a verb, adjective, or an
other adverb by answering the questions.
• I caught the ball quickly.
Preposition
• connects nouns, pronouns, and other phrases
to other words in the sentence
• I want to go over the world and fly.
Conjunction
• connects words, phrases, and sentences in a
sentence.
• I will drive, and jump my dirt bike.
Interjection
• An interjection is a word added to a sentence
to convey emotion.
• Wow! The store is made of wood.