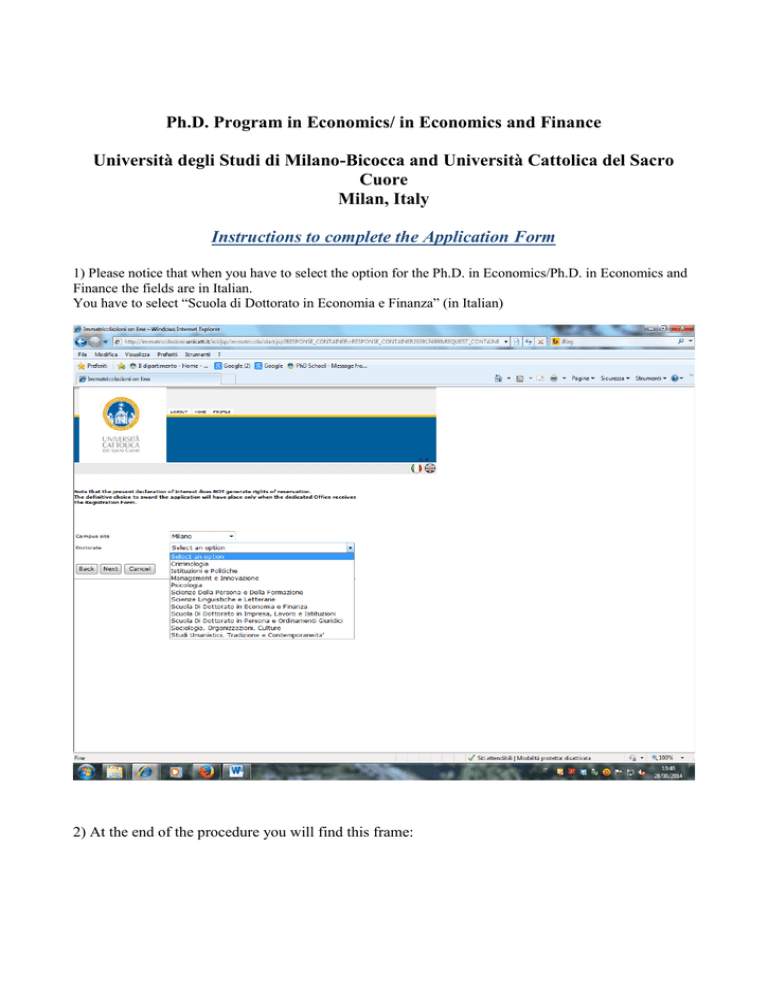 Ph.D. Program in Economics/ in Economics and Finance
Università degli Studi di Milano-Bicocca and Università Cattolica del Sacro
Cuore
Milan, Italy
Instructions to complete the Application Form
1) Please notice that when you have to select the option for the Ph.D. in Economics/Ph.D. in Economics and
Finance the fields are in Italian.
You have to select "Scuola di Dottorato in Economia e Finanza" (in Italian)
2) At the end of the procedure you will find this frame:
Please notice that you must not send the documentation by post to the indicated address, but you
have only to send the documentation by email to: dottorato.economia@unicatt.it.