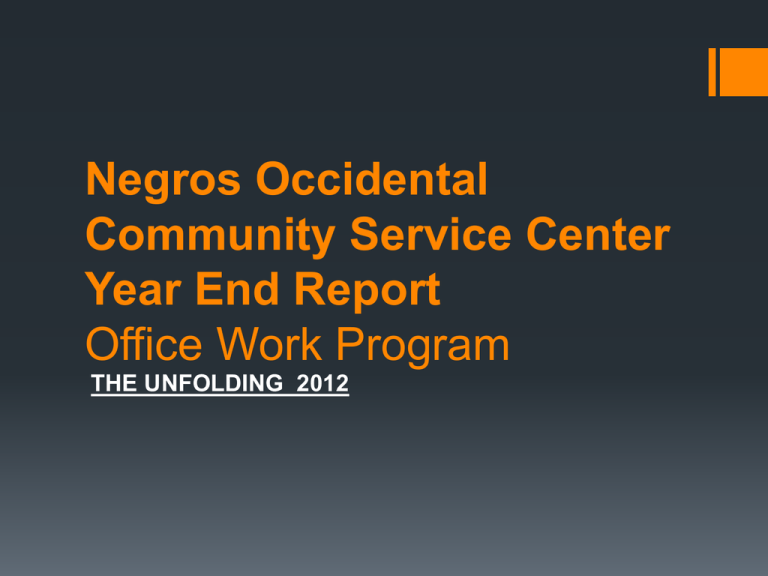 Negros Occidental
Community Service Center
Year End Report
Office Work Program
THE UNFOLDING 2012
MFO 1
PAPS
A. Indigenous Children, Youth, Women Program Development
1. Children's Month with the Sangguniang Kabataan
Provincial Federation of Negros Occidental. 25 IP children get
involved and participated.
- 9 Sitio Marikudo, Brgy. Camangcamang, Isabela
-8 Purok Orchids, Brgy. Puey, Sagay City
- 8 Sitio Sibato, Brgy. Puey, Sagay City
Activities:
Art Crafts Workshops
Pahampang Pinoy
Turn-over of one set personal computer for the IP/Ati youth of
Marikudo
B. Indigenous Women in Peace and Development
Venturada De la Paz – Bukidnon-Karulano
Teresita Sinceda – Ati
Virginia Nabat – Ati
IP Parent Leaders of the Pantawid Pamilya Program of DSWD
– Provincewide
e. Community Educators thru PACT trainings
f. IP Day Care Workers
g. IP Barangay Health Workers
a.
b.
c.
d.