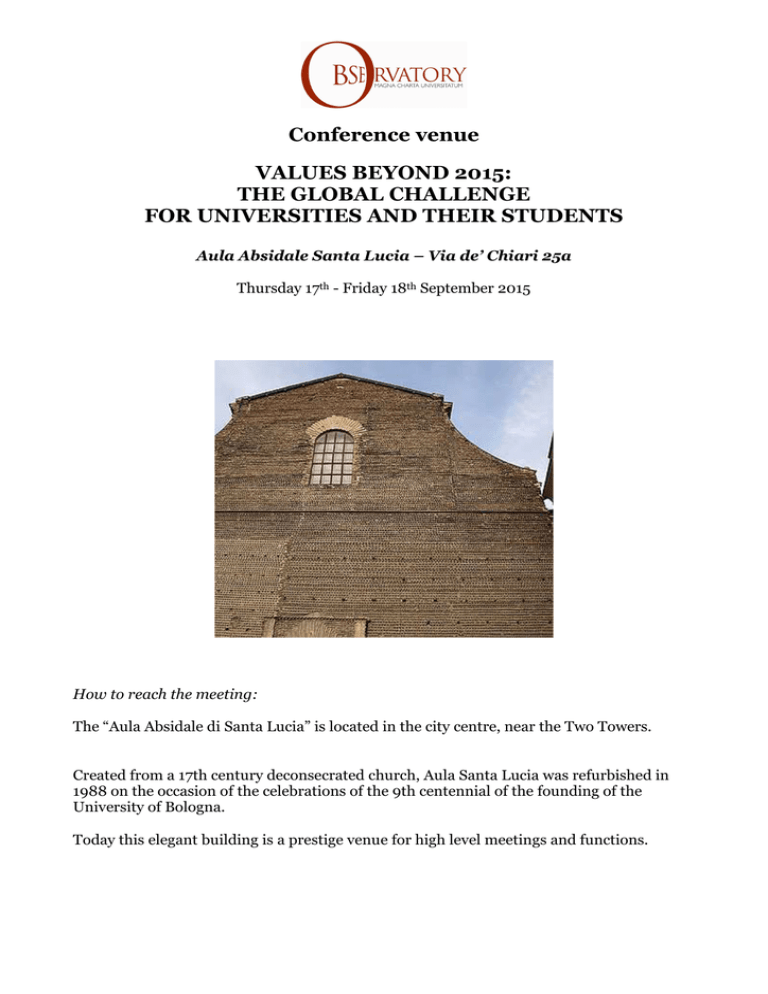 Conference venue
VALUES BEYOND 2015:
THE GLOBAL CHALLENGE
FOR UNIVERSITIES AND THEIR STUDENTS
Aula Absidale Santa Lucia – Via de' Chiari 25a
Thursday 17th - Friday 18th September 2015
How to reach the meeting:
The "Aula Absidale di Santa Lucia" is located in the city centre, near the Two Towers.
Created from a 17th century deconsecrated church, Aula Santa Lucia was refurbished in
1988 on the occasion of the celebrations of the 9th centennial of the founding of the
University of Bologna.
Today this elegant building is a prestige venue for high level meetings and functions.