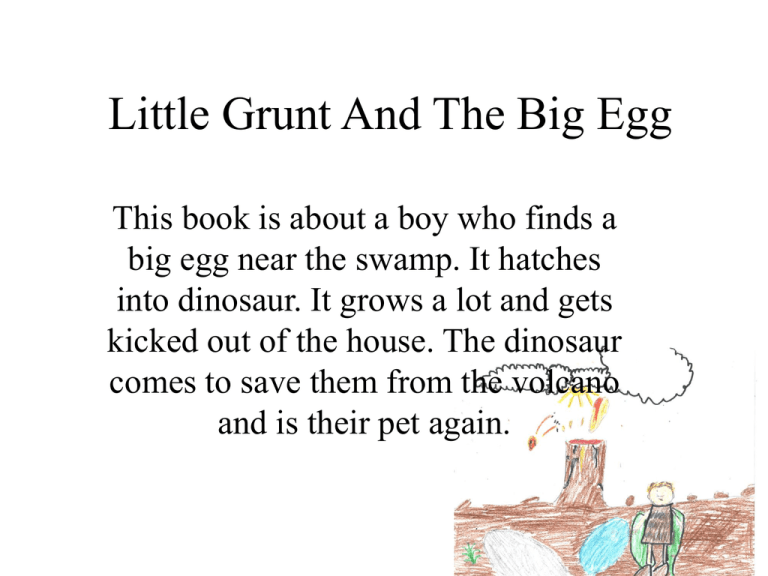 Little Grunt And The Big Egg
This book is about a boy who finds a
big egg near the swamp. It hatches
into dinosaur. It grows a lot and gets
kicked out of the house. The dinosaur
comes to save them from the volcano
and is their pet again.
Setting/Characters
The story takes place in the Jurassic
period. The characters are Unca
Grunt, Aunt Grunt, Granny
Grunt,Mamma Grunt, Papa Grunt,
and Little Grunt.
Problem
• The problem was that the boy
got a dino. The dino grew bigger
and he was too big so the family
kicked him out.
Solution
The volcanno was getting ready to blow
up next to the grunts but the dino
saved them.He was now there pet.
Connection
It reminds me of when I
had an Easter egg hunt
and when I found an
odd egg.It also
reminds me of when I
found a bird nest in
my garage.When my
dad put his jacket on a
bird started to flop
around inside it.
About the Author
Tomi de Paola was born on
September 15, 1934 in
Meriden,Connecticut.At age four he
told anyone who would listen his
stories.Tomie has illustrated over 200
books.