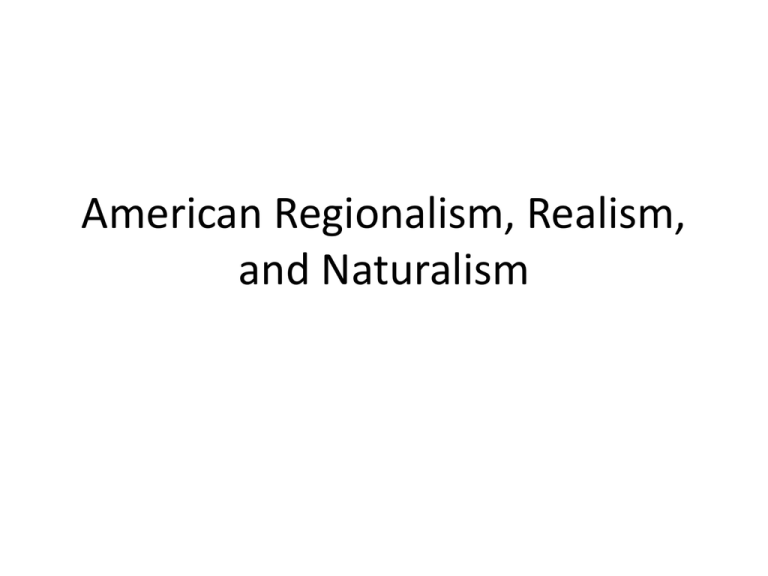 American Regionalism, Realism,
and Naturalism
Together
• We're going to take a quick look at our next
period: American Regionalism and Realism
Groups
• Get into groups of 3-4. You will be assigned one of
three topics: Regionalism, Realism, or Naturalism.
• Follow the link to the webquest site:
– Follow the instructions.
–
http://questgarden.com/153/27/6/121228101112/process.htm
• Each group will need to:
– Read a short story
– Fill in a double-entry log
– Do a RAFT writing
• Don't worry about the Conclusion section, but take a
peak at the Evaluation section.
Together
• Choose 1 RAFT writing from one person in
your group. This person will share out with the
class.