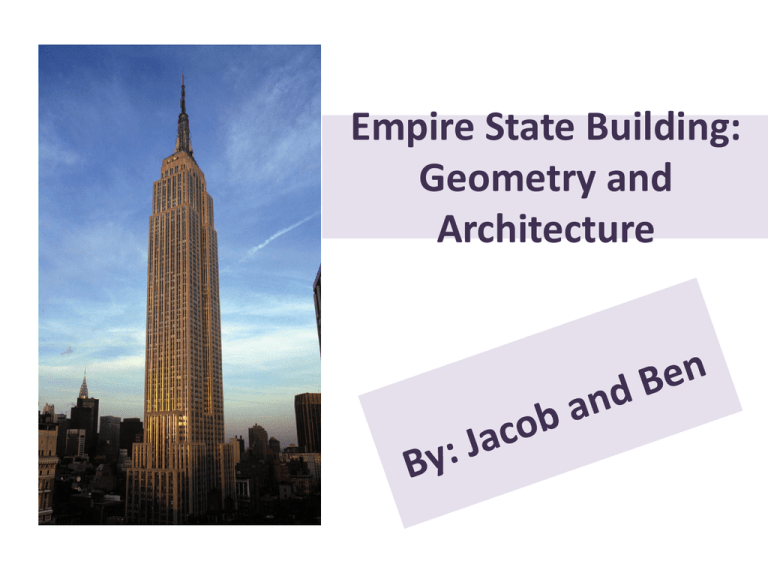 Empire State Building:
Geometry and
Architecture
The Empire state building is located in
New York City.
It was designed by William F. Lamb
and built by the Starrett Brothers.
William F.
Lamb
The Empire state building was built for a competition to
see who could build the biggest building in the shortest
amount of time. The building was up against the
Chrysler Building and 40 Wall Street.
It was constructed from 1929 to 1931.
The Empire state building has 102 floors with
a height of 1,224 feet (373.2 meters).
This is what the Empire state building is made out of.
Glass
mast
Concrete Chamfered corner radio
Steel mullion
Flush window
The Empire state
building is composed
of multiple shapes.
The pictures should
help.
It has a wider base
but is essentially a
set of rectangular
prisms going up the
building.
Geometry in The Empire State Building
2 Obtuse
Angles
About 10 Right
Angles
1 Line of
Symmetry
Rectangular
Prism
The shapes make up a tall pyramid.