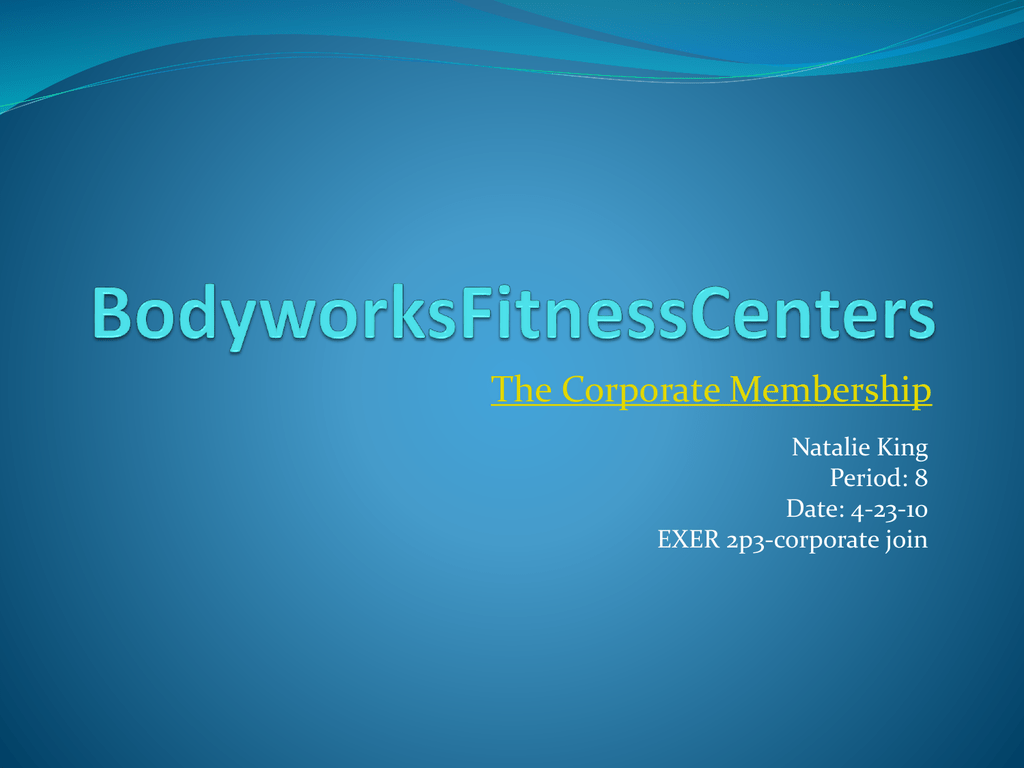 The Corporate Membership
Natalie King
Period: 8
Date: 4-23-10
EXER 2p3-corporate join
The Club
We offer comfortable and clean clubs with multiple
locations throughout Phoenix. We have a top-notch
staff, state-of-the-art equipment, award-wining
classes, and a newsworthy spa.
The Workout
We offer numerous classes
per week:
 Boxing 14
 Step 9
 Yoga 12
 Pilates 8
 Spinning 10
 Dance 5
Our workout equipment
includes:
 Treadmills
 Stairmasters
 Cross trainers
 Bikes
 Weight machines
 Free weights
The Membership
We offer a month-to-month membership for our
members. There is no additional charge for classes. All
new members get a complimentary training session.
Members can join one, two, or all of our gym locations.
Members can also freeze their membership for up to 2
months per year.
Corporate Membership
There are two types of membership:
 Company Financed. The employer purchases
memberships; memberships can be transferred to
other employees; new employees can be added
anytime.
 Paycheck Deductions. Employer pays total
membership upfront for only those who join, and the
employee gets a payroll deduction to cover the cost of
the membership.