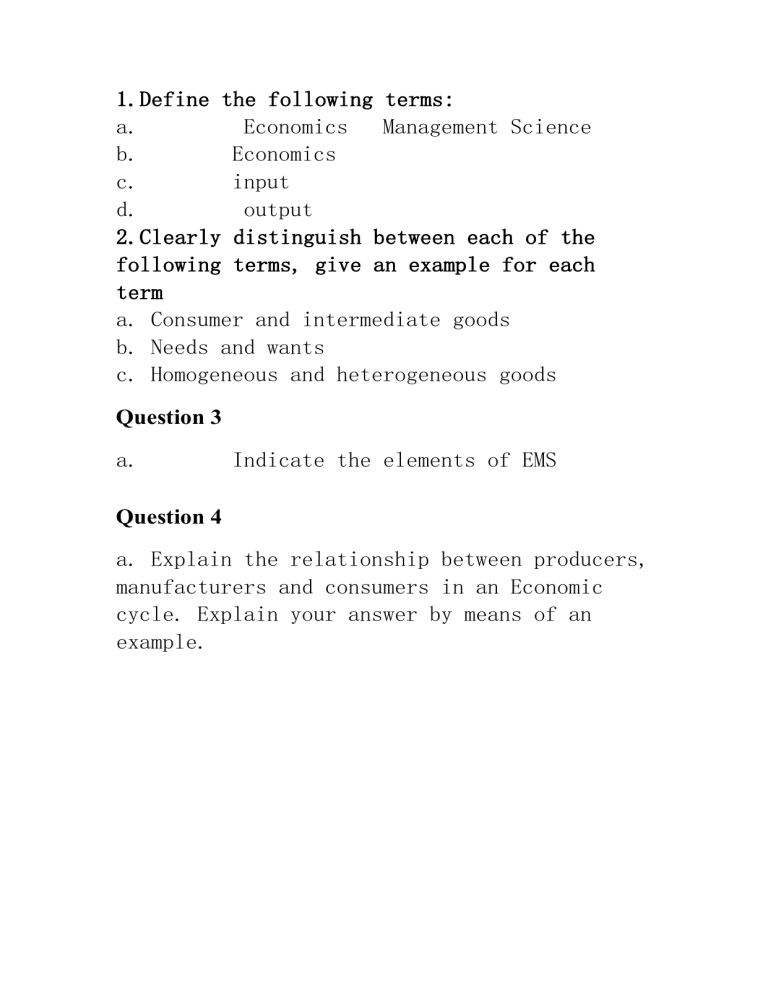 1.Define the following terms:
a.
Economics
Management Science
b.
Economics
c.
input
d.
output
2.Clearly distinguish between each of the
following terms, give an example for each
term
a. Consumer and intermediate goods
b. Needs and wants
c. Homogeneous and heterogeneous goods
Question 3
a.
Indicate the elements of EMS
Question 4
a. Explain the relationship between producers,
manufacturers and consumers in an Economic
cycle. Explain your answer by means of an
example.