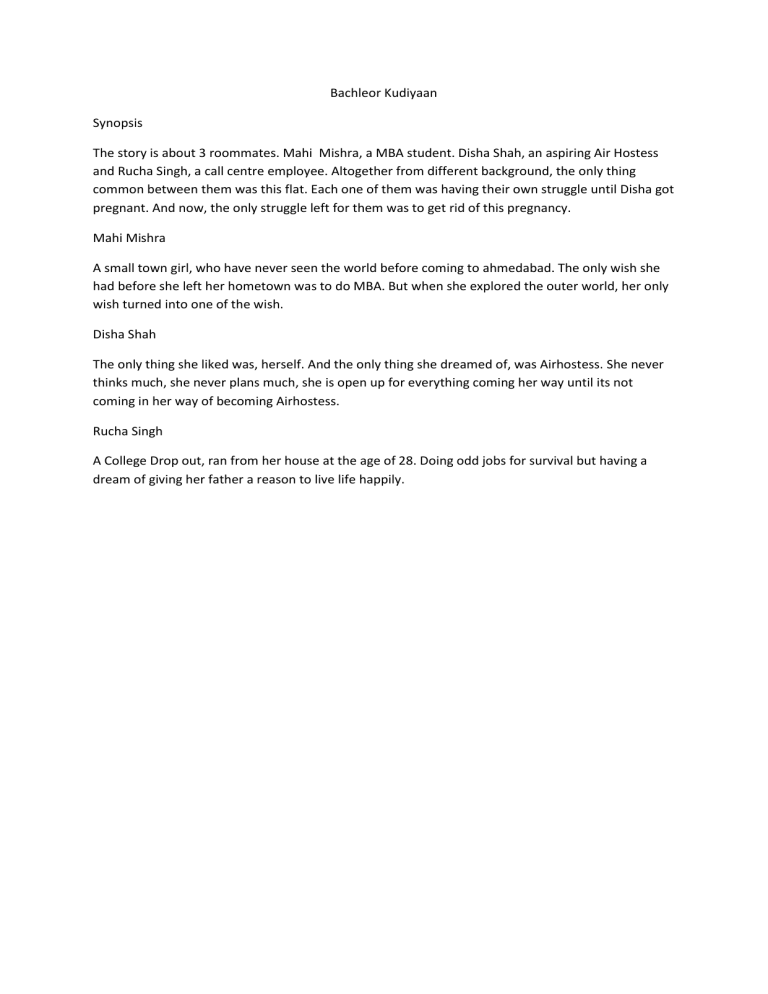 Bachleor Kudiyaan
Synopsis
The story is about 3 roommates. Mahi Mishra, a MBA student. Disha Shah, an aspiring Air Hostess
and Rucha Singh, a call centre employee. Altogether from different background, the only thing
common between them was this flat. Each one of them was having their own struggle until Disha got
pregnant. And now, the only struggle left for them was to get rid of this pregnancy.
Mahi Mishra
A small town girl, who have never seen the world before coming to ahmedabad. The only wish she
had before she left her hometown was to do MBA. But when she explored the outer world, her only
wish turned into one of the wish.
Disha Shah
The only thing she liked was, herself. And the only thing she dreamed of, was Airhostess. She never
thinks much, she never plans much, she is open up for everything coming her way until its not
coming in her way of becoming Airhostess.
Rucha Singh
A College Drop out, ran from her house at the age of 28. Doing odd jobs for survival but having a
dream of giving her father a reason to live life happily.