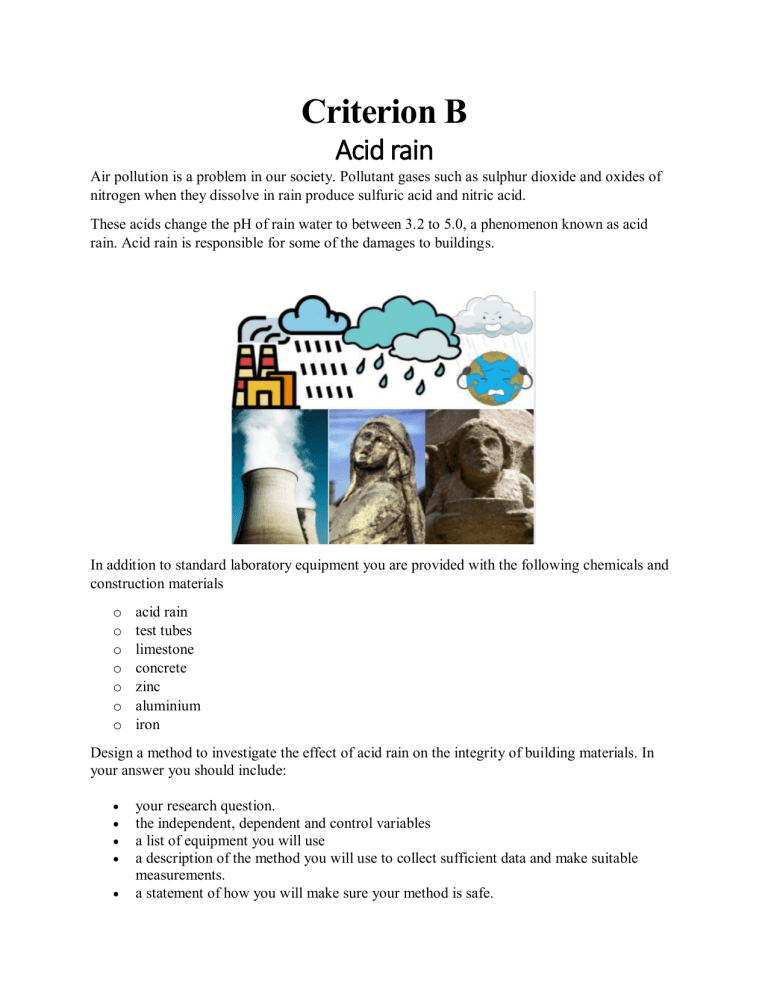 Criterion B
Acid rain
Air pollution is a problem in our society. Pollutant gases such as sulphur dioxide and oxides of
nitrogen when they dissolve in rain produce sulfuric acid and nitric acid.
These acids change the pH of rain water to between 3.2 to 5.0, a phenomenon known as acid
rain. Acid rain is responsible for some of the damages to buildings.
In addition to standard laboratory equipment you are provided with the following chemicals and
construction materials
o
o
o
o
o
o
o
acid rain
test tubes
limestone
concrete
zinc
aluminium
iron
Design a method to investigate the effect of acid rain on the integrity of building materials. In
your answer you should include:
•
•
•
•
•
your research question.
the independent, dependent and control variables
a list of equipment you will use
a description of the method you will use to collect sufficient data and make suitable
measurements.
a statement of how you will make sure your method is safe.