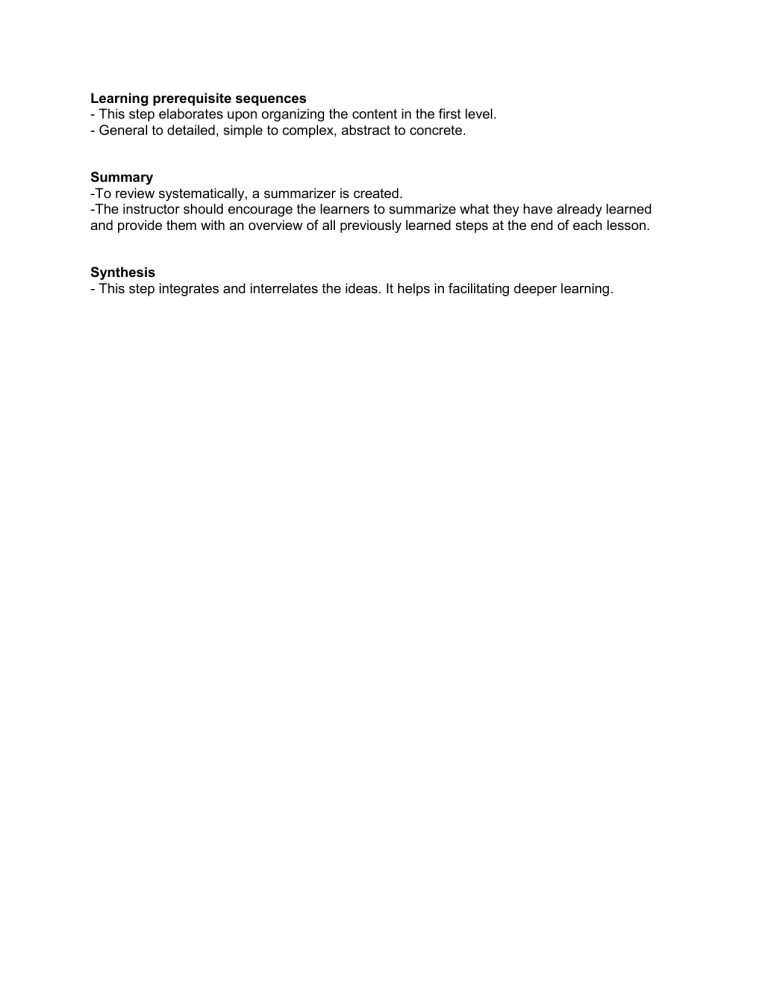 Learning prerequisite sequences
- This step elaborates upon organizing the content in the first level.
- General to detailed, simple to complex, abstract to concrete.
Summary
-To review systematically, a summarizer is created.
-The instructor should encourage the learners to summarize what they have already learned
and provide them with an overview of all previously learned steps at the end of each lesson.
Synthesis
- This step integrates and interrelates the ideas. It helps in facilitating deeper learning.